Smoking marijuana is a popular topic in Western societies today as more voters legalize its use and regulators govern its sales. Denominations, churches, and Christians are involved in the discussion, exchanging different convictions and applications of the drug. One question that many people want to know is if Jesus smoked marijuana.
Jesus didn't smoke marijuana or consume the drug through any other method. Marijuana isn't mentioned in the Bible by any name, including "weed." The New Testament contains strong themes of self-control and sober-mindedness. Smoking marijuana often produces the opposite physical and mental effects.
Is it okay for Christians to smoke marijuana? What are the arguments for those who say "yes"? What are the arguments for those who say "no"? What Bible verses are commonly used to oppose marijuana use? What does the Bible say about addiction? Keep reading to learn the answers to these questions and others.
Also see What Does the H Mean in Jesus Christ's Name? to learn more.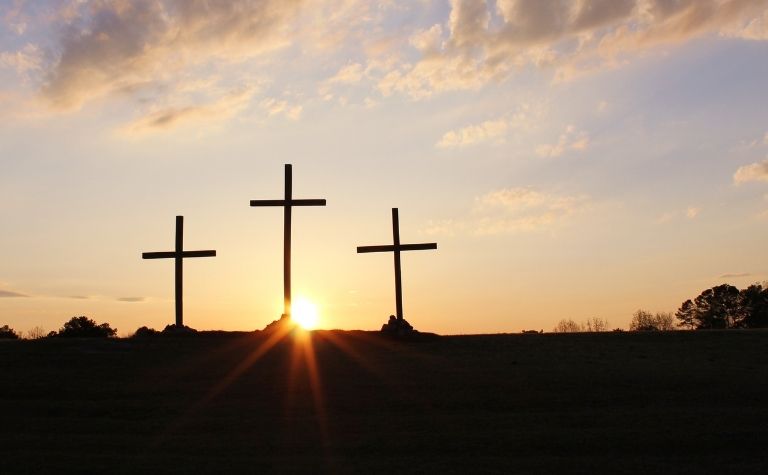 Should Christians smoke marijuana?
Christians don't agree on whether it's right or wrong for people to use marijuana.
Some argue that it's sinful in any context and that none, including believers, shouldn't use it for medicinal or recreational purposes.
Others argue that while losing self-control is wrong, there's a way to use marijuana legally, responsibly, and righteously.
Why has marijuana become such a heated topic in Christian churches?
Believers are increasingly discussing and debating marijuana use because of the successful momentum in society to legalize the drug for medicinal and recreational purposes.
When marijuana was illegal, many Christians used to argue that people shouldn't use it for any purpose because the Bible teaches believers to obey civil authority. Yet, with the legalization of marijuana in many places, that argument is becoming less effective.
Also see Was Jesus Perfect? to learn more.
Why do some Christians believe smoking marijuana is always sinful?
Some believers argue that every use of marijuana, whether medicinal or recreational, is wrong because it's a bad witness. Marijuana is stereotypically associated with certain social groups, some of which have negative and ungodly reputations. Therefore, it's wrong for Christians to be associated with it, according to this view.
What's caused some Christians to change their minds about marijuana?
More Christians than ever are open to regulated marijuana use under the supervision of a doctor for medicinal purposes.
They have been persuaded that there are health benefits to the drug for some people, such as those suffering from chronic pain and others who live with persistent and extreme experiences with nausea and vomiting.
Others respond that the pharmaceuticals that are conventionally used to treat many ailments that marijuana is purported to help are much more effective than marijuana.
The form in which people should ingest marijuana is the subject of much debate among Christians because of the issue of self-control. The Bible commands Christians to be self-controlled.
"To prevent nausea and vomiting, smoking marijuana is about as effective as taking tablets made from a purified drug isolated from the plant. However, both were much less effective than conventional drugs used to treat nausea and vomiting." ~ Donal O'Mathúna [1]
Also see What Blood Type was Jesus? to learn more.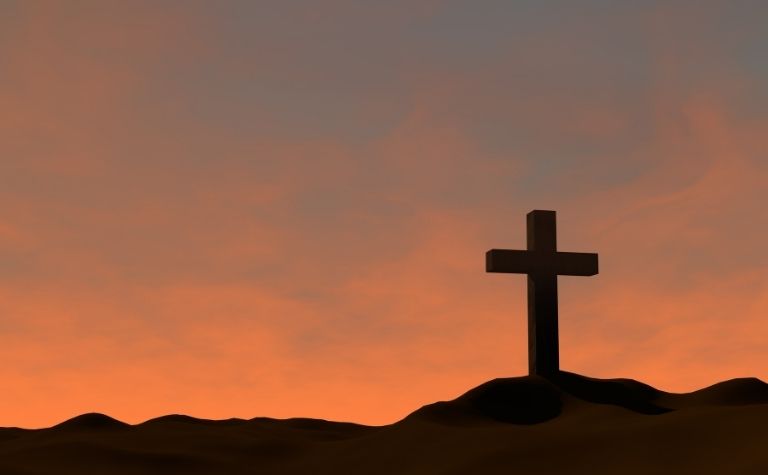 Bible verses used to oppose marijuana use
Does the Bible mention marijuana? No. The Bible doesn't specifically mention the drug.
Those who believe using marijuana is biblically permissible as well as those who don't, attempt to apply the principles found in Scripture to their argument. Those opposed to marijuana use commonly cite the verses below.
1 Peter 4:7, "The end of all things is at hand; therefore be self-controlled and sober-minded for the sake of your prayers."
Romans 13:13-14, "Let us walk properly as in the daytime, not in orgies and drunkenness, not in sexual immorality and sensuality, not in quarreling and jealousy. But put on the Lord Jesus Christ, and make no provision for the flesh, to gratify its desires."
1 Corinthians 6:19-20, "Or do you not know that your body is a temple of the Holy Spirit within you, whom you have from God? You are not your own, for you were bought with a price. So glorify God in your body."
1 Peter 5:8, "Be sober-minded; be watchful. Your adversary the devil prowls around like a roaring lion, seeking someone to devour."
Ephesians 5:18, "And do not get drunk with wine, for that is debauchery, but be filled with the Spirit"
Also see Was Jesus Christ a Refugee? to learn more.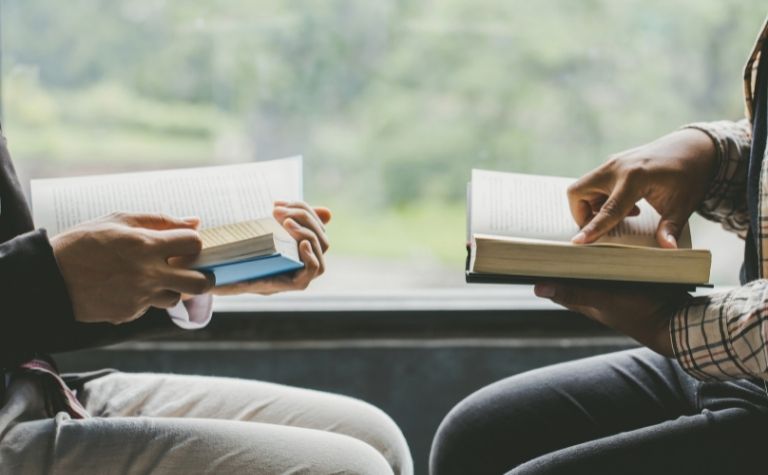 What does the Bible say about addiction?
"A man without self-control is like a city broken into and left without walls" (Proverbs 25:28). A person without self-control is vulnerable to sin, evil, and ultimately death. In contrast, one characteristic of a Godly person is exhibiting self-control.
The Bible commands people to not give up self-control. It doesn't matter if the substance or dependency has its origins in the natural world (e.g. marijuana, wine), has been fashioned in a kitchen or lab, or is accessed using technology. According to 1 Corinthians 6:12, doing so renders a person a slave.
| Translation | 1 Corinthians 6:12 |
| --- | --- |
| ESV | "All things are lawful for me," but not all things are helpful. "All things are lawful for me," but I will not be dominated by anything. |
| KJV | All things are lawful unto me, but all things are not expedient: all things are lawful for me, but I will not be brought under the power of any. |
| NASB | All things are lawful for me, but not all things are profitable. All things are lawful for me, but I will not be mastered by anything. |
| NIV | "I have the right to do anything," you say—but not everything is beneficial. "I have the right to do anything"—but I will not be mastered by anything. |
| NLT | You say, "I am allowed to do anything"—but not everything is good for you. And even though "I am allowed to do anything," I must not become a slave to anything. |
In a manner of speaking, addictions "save" people from the trials and tribulations of the world. Yet it's all an illusion. The relief it provides is temporary and destructive. Jesus is humanity's only true Savior (John 14:6; 1 Tim. 2:5).
Important Bible verses about self-control include:
Titus 1:8, "But hospitable, a lover of good, self-controlled, upright, holy, and disciplined."
Galatians 5:22-23, "But the fruit of the Spirit is love, joy, peace, patience, kindness, goodness, faithfulness, gentleness, self-control; against such things there is no law."
2 Timothy 1:7, "For God gave us a spirit not of fear but of power and love and self-control."
2 Peter 1:5-6, "For this very reason, make every effort to supplement your faith with virtue, and virtue with knowledge, and knowledge with self-control, and self-control with steadfastness, and steadfastness with godliness"
Also see Did Jesus Meditate? to learn more.
Related Articles
link to What Color of Eyes Did Jesus Christ Have?
One of the most common questions people ask about Jesus of Nazareth is, what did he look like? People wonder about the shade of his skin, his height and weight, his hair color and hairstyle, and the...
link to Did Jesus Have A Tattoo?
Tattoos are common today in the Western world, and people in other cultures have been permanently marking their bodies with images, designs, and words for thousands of years. People had tattoos long...