Many people know that there was something special about Jesus of Nazareth. The Gospels say he was a carpenter born into a poor and powerless family during the time of the Roman Empire; yet, 2,000 years later people worship him as God. One question about Jesus that a lot of people want to know is whether or not he was perfect.
Jesus of Nazareth was a perfect human being according to God's moral standards. Jesus never misspoke or misbehaved. He never had a wrong motive or desire. Jesus never failed to be loving, joyful, peaceful, patient, kind, good, or self-controlled. He kept the 10 Commandments perfectly.
Where does the Bible teach that Jesus was truly human? Is perfection possible for someone who is truly human? Did Jesus have the ability to violate God's moral standards? What does Jesus' perfection mean for people today? Keep reading to learn the answers to these questions and others.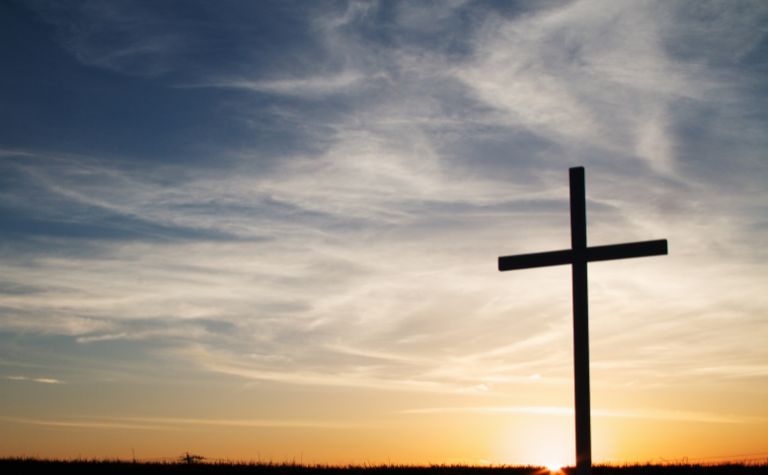 Jesus was perfect and truly human
The saying "to err is human" means that all people make mistakes and that no one is perfect. However, the Bible teaches that Jesus of Nazareth was no ordinary human being, although he was truly human. The son of Joseph and Mary was a carpenter, but he was also much more.
Who was Jesus? The Bible teaches that Jesus of Nazareth was the long-awaited Messiah (also called Christ) of the Hebrew people who came to save — not just one people group — but the entire world from sin (Matt. 28:19-20). Jesus is the world's Creator (John 1:3), Savior (Acts 5:31), and Redeemer (1 Cor. 6:20).
Was Jesus truly human? The Gospels make clear that Jesus was a real human being. John teaches that Jesus was the Word of God (John 1:1) and that he took on real human flesh when he was born to Mary.
John 1:14 reads, "And the Word became flesh and dwelt among us, and we have seen his glory, glory as of the only Son from the Father, full of grace and truth." Jesus didn't just look like a person; he was a person — a perfect one.
Some people argue that if Jesus was really human, then he must have sinned, but that's not true. Adam and Eve were truly human, and before the Fall they lived sinless lives. After the Fall, not only were Adam and Eve sinners but all people born after them were as well (except Jesus).
In the Book of Romans, Paul writes, that "all have sinned and fall short of the glory of God" (Rom. 3:23).
Why do Jesus' humanity and perfection matter so much? Because Jesus was really human, he could truly represent people on the cross. Because Jesus was truly sinless, he could be an acceptable sacrifice and save people from their sin.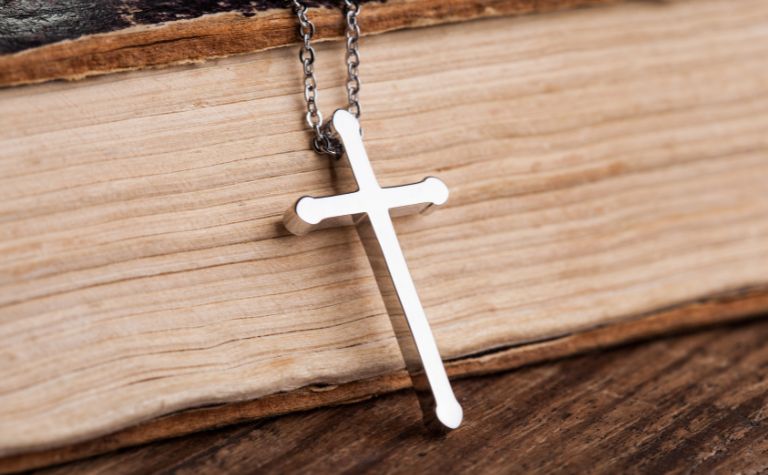 Was Jesus perfect internally and externally?
Jesus was perfect in every way. He adhered to God's moral standards "externally," such as in his speech and behavior. He also kept God's standards "internally." Jesus never had a lustful thought. He never attempted to deceive. Jesus never had bitterness, envy, or pride. He was completely, totally, and permanently perfect.
Could Jesus have violated God's moral standard? Theologians who agree that Jesus perfectly kept God's moral standards, don't agree about whether or not it was possible for him not to do so.
Some argue that Jesus perfectly kept God's moral standards because he couldn't do otherwise. Others argue that Jesus could have violated God's moral standards, but never did. Historically, the terms "posse peccare" and "posse non peccare" are used in this theological discussion.
| | posse peccare | posse non peccare |
| --- | --- | --- |
| Language | Latin | Latin |
| Meaning | "able to sin" | "not able to sin" |
| Example | Adam and Eve before the Fall | Believers in heaven |
Does it matter if Jesus could have violated God's moral standard? It doesn't matter in relation to whether he sinned or not because both perspectives agree on his moral perfection. However, it does matter when it comes to understanding certain passages like Jesus' temptations in the wilderness.
The temptations of Jesus
One side argues that if Jesus couldn't have sinned then the temptations he experienced were inauthentic. The other perspective argues that the temptations were authentic, but the outcome was decided. Both sides agree that Jesus never gave into temptation, violating God's moral standards.
Both perspectives work at harmonizing statements in the New Testament that affirm the reality of Jesus' temptations and evil's inability to entice God himself.
Hebrews 4:15, "For we do not have a high priest who is unable to sympathize with our weaknesses, but one who in every respect has been tempted as we are, yet without sin."
James 1:13, "Let no one say when he is tempted, "I am being tempted by God," for God cannot be tempted with evil, and he himself tempts no one."
What do Jesus' temptations mean for people today?
How does Jesus' sinlessness help Christians today? Whatever position a person takes on Jesus' ability to sin or not (or maybe they are undecided on the issue), it doesn't change how his sinless perfection helps believers today.
First, it matters for their salvation because atonement requires a perfect sacrifice. See 2 Corinthians 5:21 and 1 Peter 1:9 below.
Second, Christians can feel comforted to know that Jesus knows exactly what temptation is like so they can go to him in their time of need. Jesus not only knows what temptation is like, but he has experienced overcoming it and choosing holiness and righteousness instead of sin.
The Perfection of Jesus Christ: 10 Bible Verses
1 Peter 2:22, "He committed no sin, neither was deceit found in his mouth."
Hebrews 4:15, "For we do not have a high priest who is unable to sympathize with our weaknesses, but one who in every respect has been tempted as we are, yet without sin."
2 Corinthians 5:21, "For our sake he made him to be sin who knew no sin, so that in him we might become the righteousness of God."
1 John 3:5, "You know that he appeared to take away sins, and in him there is no sin."
Romans 8:3, "For God has done what the law, weakened by the flesh, could not do. By sending his own Son in the likeness of sinful flesh and for sin, he condemned sin in the flesh."
1 Peter 1:9, "But with the precious blood of Christ, like that of a lamb without blemish or spot."
Hebrews 9:14, "How much more will the blood of Christ, who through the eternal Spirit offered himself without blemish to God, purify our conscience from dead works to serve the living God."
Romans 5:12, "Therefore, just as sin came into the world through one man, and death through sin, and so death spread to all men because all sinned"
John 1:14, "And the Word became flesh and dwelt among us, and we have seen his glory, glory as of the only Son from the Father, full of grace and truth."
James 1:13, "Let no one say when he is tempted, "I am being tempted by God," for God cannot be tempted with evil, and he himself tempts no one."
Christian theologian, Martin Luther once wrote, "The mystery of the humanity of Christ, that He sunk Himself into our flesh, is beyond all human understanding."
Recent Posts