Hi, my name is Daniel, and I have been a follower of Jesus Christ for almost 30 years. My journey started when I saw a Bible verse that froze me like a statue as I considered its message. The verse was John 14:6, where Jesus says, "I am the way, and the truth, and the life. No one comes to the Father except through me" (ESV). Today, my faith is central to my life, including my marriage, parenting, values, work, and more.
I have been joyfully married for 24 years. My wife and I met in college when we signed up for the same mission trip. We shared the gospel with people, distributed physical provisions to those in need, and ministered to children. In important ways, how we met foreshadowed our shared life of service. We also have a house full of children. Because of this, my house is full of dark-roast coffee!
As you will see below, I have been in Christian ministry for approximately 25 years, serving God in the local church and Christian higher education.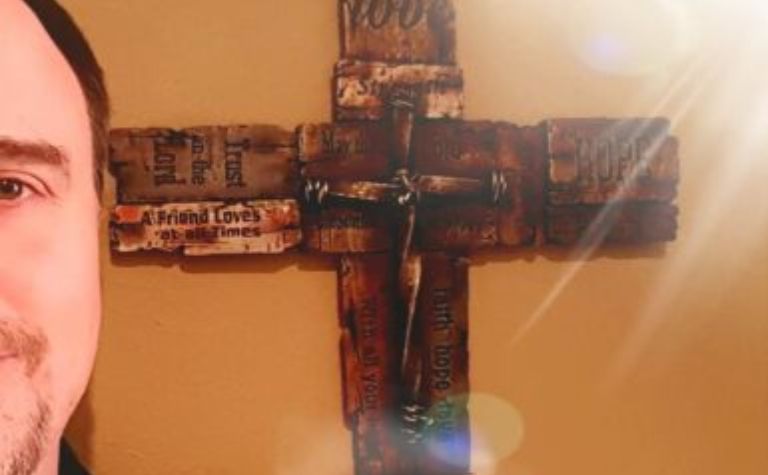 Education: Seminary and Continued Learning
My undergraduate degree is in Biblical Studies, and my Master's is in Exegetical Theology from Western Seminary. Over the years, many people have asked me, "What is Exegetical theology?"
The word "exegesis" refers to reading meaning out of (ex) a text of the Bible as opposed to reading meaning into (eis) it. The task of exegesis is to interpret Scripture by understanding the author's original intent and then explaining the passage's meaning for various purposes, like articulating theology and making application for living.
I love to learn. After seminary, I earned certificates and took classes at some excellent seminaries. I have a certificate in Christian Studies from Gordon-Conwell Theological Seminary and another in Apologetics from Biola University. Additionally, I have audited the following seminary courses from some excellent schools, like my alma mater:
Intercultural Ministry (Western Seminary)
Theology and Economics (Western Seminary)
How To Read the Bible Like a Seminary Professor (Dallas Theological Seminary)
The Return of Jesus Christ (Dallas Theological Seminary)
Local Church Ministry: Pastoring and More
I was in pastoral ministry for about ten years, serving in theologically conservative evangelical churches. I served urban and rural congregations. The city church, where I was an Associate Pastor, had over 1,000 regular attendees. The rural church had about 75 people on an average Sunday. I am grateful for the diverse experiences God has given me in pastoral ministry.
Though I am no longer a pastor, I still serve in the church where my wife and I are members. For example, I have taught Bible and theology classes. I have also served as an elder.
Teaching In the Church and Higher Education
I started teaching in local churches when I was in college and still enjoy doing so today. My favorite place to teach is a Sunday school class, community group, or small group.
My first teaching experience outside the church was with the Association of Christians School International. Through ACSI, I taught Bible and theology courses to Christian school teachers needing continuing education credits.
College Professor
While pastoring, I started teaching as an adjunct professor at a nearby Bible college. That experience led me to teach as an adjunct professor at a Christian Liberal Arts university. I then became an administrator at that same university. I have taught almost 30 undergraduate courses, mainly Bible, theology, ministry, and Christian history. My favorite classes to teach include:
Pentateuch (200 level): I love to help people understand the books that form the foundation of Scripture and how they point to Jesus. I especially love to show students that Leviticus, Numbers, and Deuteronomy aren't boring!
Genesis (400 level): Teaching through Genesis in-depth is a thrilling experience. I like to help students understand the Bible-wide themes found in the first eleven chapters and uncover the profound lessons that the other narratives have for Christians today.
Life of Christ (200 level): I enjoy how this course overviews the four New Testament Gospels, Matthew, Mark, Luke, and John. I also enjoy helping students construct a timeline of the life of Christ using all four books.
Christology and Soteriology (300 level): These doctrines are usually part of a course I teach creatively (!) titled "Theology II." One of my favorite exercises in this course is when I have students apply the doctrines we are studying (e.g., conversion, adoption, regeneration) to their own life stories.
Theology of Worship (400 level): Some professors make a class like this about music. My approach is different because God didn't give me musical gifts! So instead, we study worship in all the forms the Bible teaches. Music is one form, but there are others, too.
Academic and Learned Societies
Learned societies for Christian academics exist to promote the study of the Bible, theology, history, philosophy, and other subjects. Scholars, clergy, and other interested people write and read papers, interact and network at conferences, and collaborate to stimulate interest and progress in their field. I am a member of the following societies:
Writing In Print and Online
Writing has always been a passion of mine. Here is an example of an article I wrote encouraging churches to start ministries for people living with cancer. About 15 years ago, I began writing online and really liked it. I enjoy the combination of content creation and the technical skills it requires.
Christianity FAQ
You can learn more about the ministry of christianityfaq.com on our About Us page, which includes frequently asked questions and our belief statement.
Contact me
You can contact me at [email protected].
Connect with me on Linkedin
All Rights Reserved
All rights are reserved. Please don't duplicate content I worked hard to create, but linking to my pages is welcomed and appreciated.