In the span of a century, the Assemblies of God has become one of the largest and most influential denominations in Protestant Christianity. Bethel Church is a Pentecostal megachurch in Redding, California, whose influence extends all around the world. Bethel used to be a part of the Assemblies of God, but they aren't anymore.
Bethel Church left the Assemblies of God for three reasons: (1) they wanted to be independent, (2) create their own ministerial network, and (3) execute their unique and sometimes controversial vision outside of a traditional denominational framework. The split wasn't due to relational conflict.
Why is Bethel Church controversial? How exactly did Bill Johnson explain the separation from the Assemblies of God? Keep reading to learn more.
Also, see Why Did Hillsong Leave the Assemblies of God? to learn more.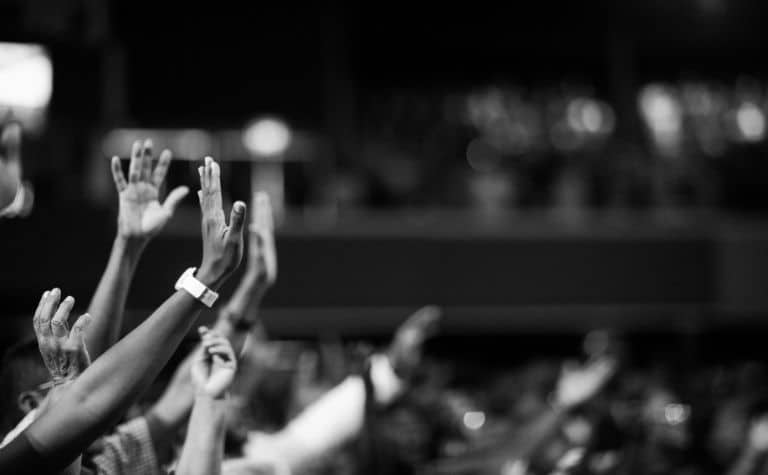 Bethel Church: 5 Questions Answered
A lot is said about Bethel Church in the news and on social media. Sometimes it's difficult for readers to separate fact from fiction.
Many Christian leaders have criticized the church from the outside, and some former members have spoken out against it as former insiders. Nevertheless, the church's ministries remain vibrant.
How did Bethel Church start? Robert Doherty started Bethel in the early 1950s. In 1954, Bethel joined the Assemblies of God denomination, which it enjoyed a partnership with until the early 2000s.
How big is Bethel? According to church records, the membership consists of 11,000 people. Average attendance on a weekend is over 8,000. According to most definitions, Bethel is a "megachurch." The Bethel School of Supernatural Ministry reports a student body of 2,000, though it's unknown how many are degree-seeking or full-time.
Who is Bill Johnson? In 1996, Bill Johnson became the lead pastor at Bethel Church. Though his vision for supernatural ministry initially caused some members to leave the church, Bethel has experienced significant growth since then.
The year before arriving at Bethel, Johnson participated in a revival known as the Toronto Blessing, which influenced him to devote his ministry to supernatural practices.
What is Bethel Music? Bethel Music is a ministry of Bethel Church. The ministry has produced well-known songs like "Reckless Love" by Cory Asbury. The band Jesus Culture, which is known for songs like "Your Love Never Fails," was formed at Bethel Church. (Also see Why Did David Wilkerson Leave the Assemblies of God?)
Why did Bethel apologize to the Assemblies of God in 2006? Bill Johnson and Bethel's leadership apologized to the Assemblies of God for not following the proper process for withdrawing from the denomination.
Before Bethel's voting body opted to leave the denomination, they didn't invite Assemblies of God representatives to talk about it with them first. Johnson regretted the misstep, rescinded the vote, and invited the representative to the church. After discussion and prayer, the voting body again chose to leave the denomination.
Something a lot of people wonder about Christianity is, Do All Denominations Go to Heaven? Follow the link to learn the answer to this important question.
Why Is Bethel Church Controversial?
Bethel Church is controversial because of certain charismatic beliefs and practices it values. Not only have non-Pentecostal ministries criticized the church, but other charismatic Pentecostals have as well.
Gold dust, feathers, and clouds: Gold and feathers have fallen from the ceiling of Bethel church during worship services. Bill Johnson says these are supernatural events that church leadership can't explain other than to say that God is present among them in a special way. A smoke-like cloud has also appeared in the air during worship services, which Johnson likens to the pillar of cloud in the Old Testament (e.g., Exodus 13:20-22).
Grave soaking: Johnson has denied that Bethel practices grave soaking, which is when people lay on the grave of a deceased Christian who is believed to have had a special, Spirit-filled relationship with God. People attempt to "soak" up the Spirit of the person from the grave. Though Johnson denies allegations of grave soaking, he teaches that current Christians can recover the anointing of past believers who never passed it on to others. It's unclear how current Christians recover it.
The Passion Translation: The Passion translation of the Bible is one of the most controversial English editions of Scripture ever rendered. It is the product of a single translator named Brian Simmons. Reviewers have noted the translation's lack of precision, its flippant use of Hebrew and Greek, and its additions to the biblical text that the original authors never intended. (Also see Assemblies of God vs. Foursquare: What's the Difference?)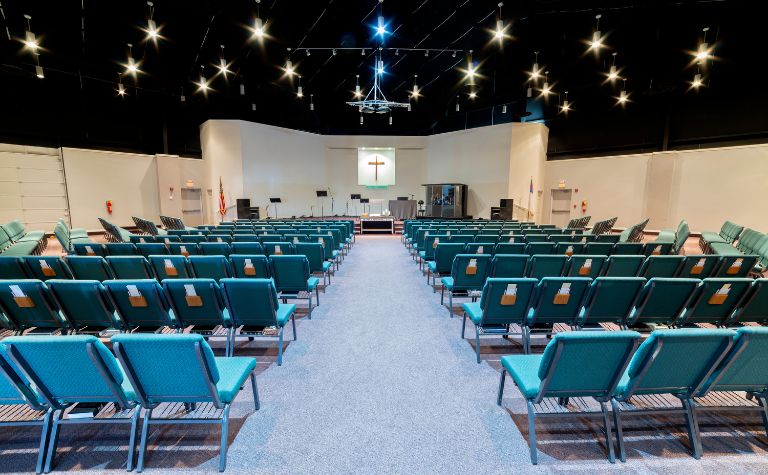 Bill Johnson's Letter to the Assemblies of God
Dear Friends, On January 17, 2006, the membership of Bethel Church of Redding voted to withdraw from our affiliation with the Assemblies of God (AG). However, our heart to bless and celebrate the AG as they continue in their vital role in God's kingdom hasn't changed.
The Assemblies has been, and continues to be, one of the great champions of the Gospel in the earth today. We have enjoyed a long and fruitful connection with this organization.
Our decision to withdraw from the Assemblies is not due to conflict or broken relationship but rather because of what we understand to be the call of God on our church and movement.
Bethel's leadership, people and the district leadership have been making this difficult transition with as much honor and respect as we can give to one another.
We unanimously, but mistakenly, voted to withdraw from the Assemblies on November 13th 2005 without first inviting the District Leadership to speak to our membership, as the by-laws of the AG require. This was our mistake.
On Sunday January 15th, we sought to redress this by unanimously rescinding our vote to withdraw and subsequently inviting the District Leadership to speak with our fellowship on January 17th, 2006.
District Superintendent Jim Braddy and Dr. Jay Herndon came to Bethel on Tuesday, January 17th. Jim Braddy made a loving, grace-filled appeal for us to reconsider and/or delay our decision to withdraw.
The evening was filled with great honor, laughter and healthy grief (because of the soberness of the potential transition).
After a time of serious congregational discussion concerning Superintendent Braddy's appeal and suggested timetable, the membership voted to withdraw by a vote of over 90%.
This has been an extremely slow, thought-full and care-full process that is not a reaction to conflict but a response to a call. This is the reason the congregation did not delay the vote, though the desire to honor Jim Braddy and his request was strong.
Though we haven't yet articulated it very clearly, we feel called to create a network that helps other networks thrive – to be one of many ongoing catalysts in this continuing revival.
Our call feels unique enough theologically and practically from the call on the Assemblies of God that this change is appropriate. We believe we have heard the voice of the Lord very clearly concerning this transition.
We are in the process of inviting several apostolic leaders that have had a long-term relationship with us to be integral in the spiritual covering of our church.
We look forward to working alongside our brothers and sisters in the Assemblies and are continuing our regular financial and prayer support of the denomination.
We thank you for your interest in the ongoing mutual success and respect of the Assemblies of God and Bethel Church of Redding, CA.
Sincerely,
Bill Johnson and the Leadership of Bethel Church, Redding, CA
Also, see Why Do People Leave the Assemblies of God Denomination?
Please see the related articles below.
References:
[1] Source
[2] Source
[3] Source
Related Questions