Pain is a form of physical suffering that may be the result of injury, illness, genetics, or something else. It may be broad or acute, temporary or chronic, self-imposed or not. Whatever its source, nature, and prognosis, pain sometimes leads people to question God. Am I being punished? When will this end? Is it going to get worse? Will I ever get better? Why is God letting this happen?
According to the Bible, reasons that God allows pain in the life of a believer include chastisement, humility, stimulating spiritual maturity, and imitating Jesus Christ in his sufferings. Reasons God allows pain in the life of unbelievers include showing them their need for God and as judgment for sin.
Do God's children experience pain? Why is there pain in the world? Why do Christians experience pain? Keep reading to explore the answers to these questions and many others.
Also see Why Does God Let People Suffer? to learn more.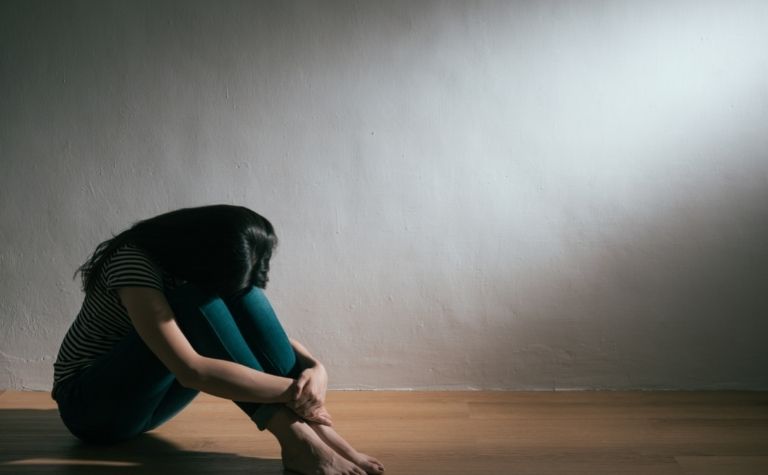 Is pain avoidable in this world?
According to a recent report, 1 in 3 Americans take pain medication every day. [1] Some people take pain medication once a day; others take it multiple times per day. The people surveyed reported that pain limits their activity three days per week on average. Some respondents said their pain was the result of their own choices, while others said it wasn't.
Do God's children experience pain? Some people mistakenly believe that God's children won't (or shouldn't) experience pain. The Bible clearly teaches that isn't true. Some of the most faithful believers in the Bible experienced pain. Human experience also argues against this false idea, as followers of Christ suffer at the same rate as non-believers.
Can God's children avoid pain? Another unbiblical idea is that if a person is "perfect" and never (or rarely) does anything wrong, they won't suffer pain. This idea is false. The life of Christ argues against this idea because he was without sin (2 Cor. 5:21) yet experienced indescribable pain and suffering (e.g. Isa. 52:13-53:12).
Why is there pain in the world? While the Bible teaches that sometimes God allows pain for specific reasons (see below), the ultimate reason why such suffering is even possible is that the world is fallen. "Fallen" is a theological term that refers to the world's nature being contrary to what God intended because people, starting with Adam and Eve, chose sin rather than obedience.
Pastor and author Alister Begg writes, "How did Paul handle his sufferings and encourage the church to face theirs? Not by trying to produce heaven on earth but by recognizing that for the Christian the best is yet to be."
Also see How to Ask God for Help to learn more.
Why do Christians experience pain?
God allows pain in the lives of his children for various reasons. The examples provided below don't constitute an exhaustive list for all possible purposes. Nevertheless, the examples provided are clearly taught in Scripture. Sometimes God's people experience pain and the reasons aren't known.
Christians experience pain for the purposes of chastisement. Believers are saved but not fully sanctified. This means that they still make mistakes, have shortcomings, and say and do regretful things. In other words, Christians still sin. God sometimes allows pain in the lives of believers, including as a consequence of their own choices, in order to discipline them.
Psalm 94:12-13 reads, "Blessed is the man whom you discipline, O Lord, and whom you teach out of your law, to give him rest from days of trouble, until a pit is dug for the wicked."
Hebrews 12:6 reads, "For the Lord disciplines the one he loves, and chastises every son whom he receives."
Pain promotes humility. Not even someone as important to God's work as the Apostle Paul escaped pain and suffering. There is no indication in Paul's description that God was chastising him for sin. Twice in the verse below Paul states that the reason for his "thorn in the flesh" was to keep him from becoming conceited.
2 Corinthians 12:7 reads, "So to keep me from becoming conceited because of the surpassing greatness of the revelations, a thorn was given me in the flesh, a messenger of Satan to harass me, to keep me from becoming conceited."
Christians experience pain to spiritual maturity through the imitation of Christ. What mentality should believers have toward pain? One important answer to this question is to say they should imitate Christ, who suffered more than anyone. Pain, in part, is an opportunity to follow in the steps of Christ, imitate his righteousness, resolve, and faithfulness to the Father.
1 Peter 3:17-18 reads, "For it is better to suffer for doing good, if that should be God's will, than for doing evil. For Christ also sufferedb once for sins, the righteous for the unrighteous, that he might bring us to God, being put to death in the flesh but made alive in the spirit."
1 Peter 4:1-2 reads, "Since therefore Christ suffered in the flesh, arm yourselves with the same way of thinking, for whoever has suffered in the flesh has ceased from sin, so as to live for the rest of the time in the flesh no longer for human passions but for the will of God."
Mathew Henry writes, "Extraordinary afflictions are not always the punishment of extraordinary sins, but sometimes the trial of extraordinary graces. Sanctified afflictions are spiritual promotions."
Pain stimulates the development of certain virtues in a Christian's life. Pain produces holy attributes in the life of a believer like endurance, character, hope, and steadfastness. God uses pain, in part, to refine the hearts and minds of people.
Romans 5:3-4 reads, "Not only that, but we rejoice in our sufferings, knowing that suffering produces endurance, and endurance produces character, and character produces hope."
James 1:3-4 reads, "for you know that the testing of your faith produces steadfastness. And let steadfastness have its full effect, that you may be perfect and complete, lacking in nothing."
Also see How Can You Get Right With God? to learn more.
God allows pain in the life of a believer, so they will know him better. Sometimes pain increases a person's dependence on God, leads them to draw near to him more, and causes them to study the Bible and pray more.
Job 42:2-4, "I know that you can do all things, and that no purpose of yours can be thwarted. 'Who is this that hides counsel without knowledge?' Therefore I have uttered what I did not understand, things too wonderful for me, which I did not know. 'Hear, and I will speak; I will question you, and you make it known to me.'
C.S. Lewis wrote, "But pain insists upon being attended to. God whispers to us in our pleasures, speaks in our conscience, but shouts in our pains: It is His megaphone to rouse a deaf world."
God allows pain so people can serve others well. Feeling pain leads many people to have compassion toward others who are having the same experience.
2 Corinthians 1:3-4 reads, "Blessed be the God and Father of our Lord Jesus Christ, the Father of mercies and God of all comfort, who comforts us in all our affliction, so that we may be able to comfort those who are in any affliction, with the comfort with which we ourselves are comforted by God."
Jerry Bridges writes, "God never allows pain without a purpose in the lives of His children. He never allows Satan, nor circumstances, nor any ill-intending person to afflict us unless He uses that affliction for our good. God never wastes pain. He always causes it to work together for our ultimate good, the good of conforming us more to the likeness of His Son (see Romans 8:28-29)."
Reasons why non-Christians suffer
Unbelievers sometimes experience pain because of sin in their life. Their pain may be the result of their own choices, which God allows them to experience, or it may be a judgment upon them that is independent of a specific choice they made.
Job 4:7-9, "Remember: who that was innocent ever perished? Or where were the upright cut off? As I have seen, those who plow iniquity and sow trouble reap the same. By the breath of God they perish, and by the blast of his anger they are consumed."
God allows pain in the life of an unbeliever so that they will become a believer. Pain has a way of showing people the futility of material possessions, unholy ambition, and wealth. Suffering reveals the true worth of what many people are striving to buy and achieve.
"We can stand affliction better than we can stand prosperity, for in prosperity we forget God." ~ D.L. Moody
Also see Where Is God When I'm Scared? to learn more.
Bible verses about pain
Romans 8:18, "For I consider that the sufferings of this present time are not worth comparing with the glory that is to be revealed to us."
Revelation 21:4, "He will wipe away every tear from their eyes, and death shall be no more, neither shall there be mourning, nor crying, nor pain anymore, for the former things have passed away."
Psalm 147:3, "He heals the brokenhearted and binds up their wounds."
Psalm 34:18, "The Lord is near to the brokenhearted and saves the crushed in spirit."
Philippians 4:6-7, "Do not be anxious about anything, but in everything by prayer and supplication with thanksgiving let your requests be made known to God. And the peace of God, which surpasses all understanding, will guard your hearts and your minds in Christ Jesus."
1 Peter 3:18, "For Christ also suffered once for sins, the righteous for the unrighteous, that he might bring us to God, being put to death in the flesh but made alive in the spirit"
Romans 5:3-4, "More than that, we rejoice in our sufferings, knowing that suffering produces endurance, and endurance produces character, and character produces hope"
Malcolm Muggeridge writes, "Contrary to what might be expected, I look back on experiences that at the time seemed especially desolating and painful, with particular satisfaction."
He continues: "Indeed, I can say with complete truthfulness that everything I have learned in my seventy-five years in this world, everything that has truly enhanced and enlightened my existence, has been through affliction and not through happiness, whether pursued or attained."
Muggeridge's pain has helped him understand the cross of Christ: "This, of course, is what the Cross signifies. And it is the Cross, more than anything else, that has called me inexorably to Christ."
Also see How To Listen To God to learn more.
References:
[1] Source
Related Articles
link to Is There Anything Too Hard for God?
The Bible teaches that God is omnipotent and that no other being, whether a human or even Satan himself, can match or surpass his strength. Yet God doesn't always demonstrate his power and the Bible...
link to Why Does God Allow Suffering?
Long before people in the twenty-first century asked questions about God and suffering, faithful men and women in the Bible had been wrestling with them. For example, David wrote, "My soul is in deep...