The Methodist branch of Protestant Christianity is known, in part, for the disciplined approach that its earliest members took to following Christ. While some enjoy these disciplines, others see them as restrictive. Dancing is often one of the questions people have about the Methodist way of life.
Dancing isn't a sin to most Methodists as long as it doesn't encourage immoral sexual behavior. Some people associate dancing with drinking alcohol and gambling in Methodist history, but the association is due to context, not necessarily because the behavior is inherently sinful.
What does the largest Methodist denomination — the United Methodist Church — believe about dancing? Do some Methodists believe dancing is always sinful? Do other Methodists believe dancing is a kind of worship? Keep reading to learn more.
Do People Dance In United Methodist Churches?
Dancing isn't a regular part of United Methodist worship services like prayer, singing, and sermons, but in some congregations, it's becoming an acceptable form of holy expression. (Also see Can Baptists Dance?)
UMC churches with members and attendees from places where dancing is part of services are more likely to encourage dancing during Sunday morning services. People who dance in UMC services are likely to have convictions such as:
Dancing is an acceptable form of worship in the Bible
Dancing is something any believer can do, whether they have been a Christian their whole life or just converted the day before; a person of any age, race, gender, or social class can also participate.
Dancing is a Holy Spirit-led expression
Dancing involves more God-created senses than stationary worship does
Dancing is a way to incorporate worship customs of non-Western cultures and is an expression of inclusion, diversity, and tolerance.
Dancing sometimes involves unique or uniform dress, which may express culture or unity, and special instruments like the tambourine, which is associated with dancing in the Bible (Exodus 15:20)
Dancing is particularly inviting to specific groups that UMC churches want to appeal to, such as young people and non-Westerners [1]
Concerning other historical branches of Christianity, including Protestant ones, the United Methodist Church today champions diversity and tolerance to the point that some would say the denomination should be more discerning and more intentional about holding firmly to its conservative roots. (Also see Do Methodists Speak in Tongues?)
What about dancing at social occasions? Methodists, open to dancing during worship services, are generally permissive regarding Christians dancing at weddings or social gatherings.
However, those who aren't open to dancing as a form of worship (see below) are usually not permissive about Christians dancing at social occasions. (Also see Can Divorced People Marry in a Methodist Church?)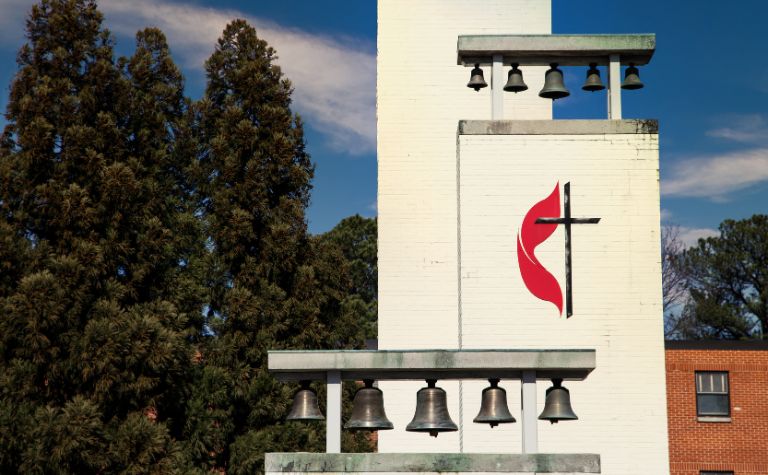 Do Some Methodists Think Dancing Is a Sin?
Some Methodists, though not necessarily those in the UMC, believe Christians shouldn't participate in dancing because of its worldly and sinful connotations.
Their argument isn't that dancing is inherently sinful, but that sin has hijacked the expression, so Christians should avoid it. (Also see Do Methodists Drink Alcohol?)
When Christians dance, they closely associate with the world in a way that tempts them to sin and threatens their witness to other people.
Their reasoning is similar to the argument that it's unwise for Christians to spend time in bars and taverns even if they don't drink alcohol because it will tempt them to drunkenness and negatively affect their witness to non-believers.
Methodists, who argue that people should avoid dancing, draw on verses from the Bible that tell believers not to associate with the world:
1 John 2:15, "Do not love the world or the things in the world. If anyone loves the world, the love of the Father is not in him." (ESV)
Romans 12:2, "Do not be conformed to this world, but be transformed by the renewal of your mind, that by testing you may discern what is the will of God, what is good and acceptable and perfect." (ESV)
James 4:4, "You adulterous people! Do you not know that friendship with the world is enmity with God? Therefore whoever wishes to be a friend of the world makes himself an enemy of God." (ESV)
Methodists who believe Christians shouldn't dance may cite historical precedent from their denomination's history. Early Methodists encouraged behavior such as plain dress, fasting once a week, abstaining from alcohol, and playing certain games associated with gambling. Dancing was also prohibited because of its worldly connotations. [2] (Also see Methodist vs. Catholic: What's the Difference?)
Isn't prohibiting dancing old-fashioned? For those who believe dancing is too worldly for Christians to engage in, their resolve has only strengthened in recent decades. The main reason for this is that the type of dancing that has become mainstream tends to be sexually suggestive.
In early Methodist history, people avoided the kind of dancing at formal balls, so the problems have only intensified in their thinking. (Also see Methodist vs. Baptist: What's the Difference?)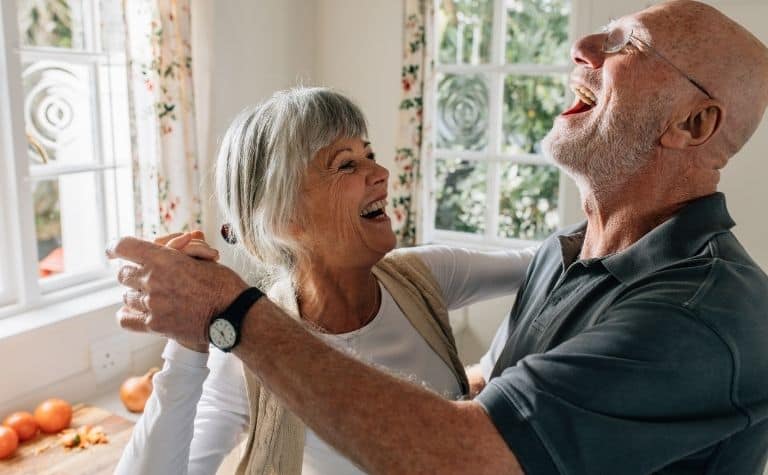 Why Do Some Methodists Worship Through Dancing?
One of the main reasons some Methodists value dancing is that they read about it in the Bible and want to mimic the men and women who expressed themselves to God in such ways. Common Bible verses cited include:
Psalm 149:3, "Let them praise his name with dancing, making melody to him with tambourine and lyre!"
Ecclesiastes 3:4, "A time to weep, and a time to laugh; a time to mourn, and a time to dance."
Psalm 30:11, "You have turned for me my mourning into dancing; you have loosed my sackcloth and clothed me with gladness."
Jeremiah 31:13, "Then shall the young women rejoice in the dance, and the young men and the old shall be merry. I will turn their mourning into joy; I will comfort them, and give them gladness for sorrow."
2 Samuel 6:14, "And David danced before the Lord with all his might. And David was wearing a linen ephod."
Psalm 150:4, "Praise him with tambourine and dance; praise him with strings and pipe!"
Exodus 15:20, "Then Miriam the prophetess, the sister of Aaron, took a tambourine in her hand, and all the women went out after her with tambourines and dancing."
Conclusion
Methodist denominations and churches will likely become more welcoming of people who wish to express themselves by dancing during worship because of its emphasis on diversity and inclusion. (Also see The Methodist Symbol: 5 Interesting Facts)
In doing so, they will be partly distancing themselves from seasons of their history and the convictions of forerunners in the Methodist movement, which will ensure that dancing will continue being discussed and debated.
References:
[1] Source
[2] Source
[3] Source
Related Questions
link to Do Methodist Churches Allow Female Pastors?
The historical branches of Protestant Christianity, including Methodism, have different perspectives on ordaining women to be pastors. Even within traditions like Methodism, there are diverse...
link to Do Methodists Drink Alcohol?
The Methodist movement within Protestant Christianity was known in its early years for its member's rigid discipline and strict moral convictions. The prohibited behaviors included playing card...