Every day there are people who make the decision to follow Jesus Christ after they hear the gospel and respond to it in faith and repentance. Yet after that decision is made, many people want to know what the New Testament says are the characteristics of people who follow Jesus as his disciple.
Disciples of Jesus Christ have a personal relationship, deny themselves daily and prioritize Jesus, and grow in Christlikeness through the Holy Spirit. Christians also read the Bible, pray, attend church, worship God, fellowship with other followers of Jesus, and support the spread of the gospel.
What exactly is a disciple? What are the characteristics of a disciple? Keep reading to learn the answers to these questions and more.
Also see What Does It Mean To Be In Christ? to learn more.
What is a disciple?
The most basic definition of the word "disciple" is "learner." Yet, in the New Testament, the term describes much more than an intellectual experience. Jesus' disciples learned from him, but they also followed his way of life, which shaped their beliefs, priorities, behaviors, and worldview.
Following Jesus reorients a person's entire identity, not just the "religious" aspect of their life.
| | |
| --- | --- |
| Greek word | μαθητής, οῦ, ὁ |
| Part of speech | Noun, Masculine |
| Transliteration | mathétés |
| Phonetic spelling | (math-ay-tes') |
| Definition | a disciple |
| Appearance | 261x in the NT |
| Usage | a learner, disciple, pupil |
| Translation | over 99% of the time, "disciple" |
| "Discipleship" | the process of maturing as a disciple |
What is the nature of a disciple's commitment? Jesus doesn't call disciples to a temporary or shallow commitment. He calls them to a different belief system and worldview; to different priorities and values; to value heaven over earth, and to live for God and not themselves.
Author Robert Tannehill reflects on this when he writes that discipleship "is not merely another commitment which we add to the long list of our other commitments, but it is the commitment – demanding a reordering of our lives from the bottom up." [1]
Also see What Is the Gospel of Jesus Christ? to learn more.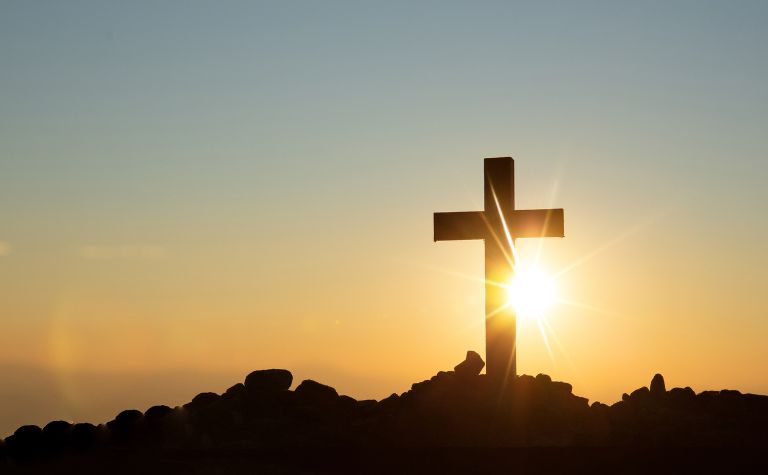 What are the characteristics of a disciple?
Following Jesus doesn't look the same for every person, but there are common elements to every disciple's life. Below readers will find descriptions of the foundational elements of following Jesus with supporting verses.
The list isn't intended to be exhaustive; readers are encouraged to develop a habit of daily Bible reading to understand more about being a disciple of Jesus.
Disciples have a relationship with Jesus
People who follow Jesus aren't merely subscribing to a certain set of religious or spiritual teachings. Disciples are following a person — Jesus — which affects their beliefs and behaviors.
They don't follow from a distance either. They know Jesus personally and he knows them intimately. A person can't follow Jesus without knowing Jesus.
John 17:3, "And this is eternal life, that they know you the only true God, and Jesus Christ whom you have sent."
Revelation 3:20, "Behold, I stand at the door and knock. If anyone hears my voice and opens the door, I will come in to him and eat with him, and he with me."
"What were we made for? To know God. What aim should we have in life? To know God. What is the eternal life that Jesus gives? To know God. What is the best thing in life? To know God. What in humans gives God most pleasure? Knowledge of Himself." – J.I. Packer
Also see Who Am I In Christ? to learn more.
Disciples deny themselves and prioritize Jesus
The fallen world, sinful human nature, and the devil have one set of values, beliefs, and priorities. Jesus has another set. Disciples deny themselves on a daily basis and live for Jesus instead.
Followers of Jesus don't do this perfectly, but they do it consistently and purposefully look for ways to mature and strengthen the efforts to prioritize Jesus.
Luke 9:23, "And he said to all, 'If anyone would come after me, let him deny himself and take up his cross daily and follow me.'"
2 Corinthians 5:15, "And he died for all, that those who live might no longer live for themselves but for him who for their sake died and was raised."
"The call of discipleship will cost you popularity, possessions, and position. But God will use your commitment. The grace of God will be multiplied in you if you cultivate a fixed resolution to live for the glory of God." – Steven Lawson [2]
Disciples cooperate with the Holy Spirit to grow in the likeness of Christ
People who follow Jesus aren't looking to be a better version of themselves in the same way that the self-help industry teaches about personal growth.
Instead, a disciple's heart is to be more like Jesus. They share John the Baptist's desire when he says of Jesus, "He must increase, but I must decrease" (John 3:30).
Romans 8:29, "For those whom he foreknew he also predestined to be conformed to the image of his Son, in order that he might be the firstborn among many brothers."
2 Corinthians 3:18, "And we all, with unveiled face, beholding the glory of the Lord, are being transformed into the same image from one degree of glory to another. For this comes from the Lord who is the Spirit."
"The good that God works for in our lives is conformity to the likeness of His Son. It is not necessarily comfort or happiness but conformity to Christ in ever-increasing measure in this life and in its fullness in eternity." – Jerry Bridges [3]
Also see What Is the Deity of Christ? to learn more.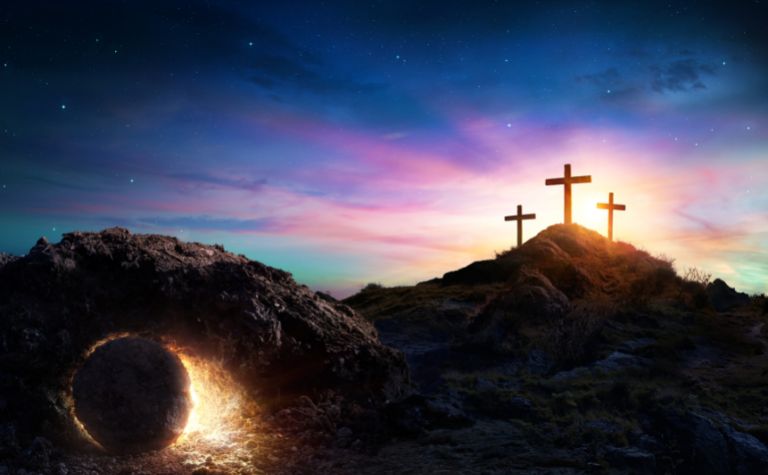 More characteristics of Jesus' disciples
In one sense, the entire New Testament is instruction for how followers of Jesus ought to think, behave, and live. As examples of this, the verses below list certain characteristics disciples should possess:
Service: "The greatest among you shall be your servant. Whoever exalts himself will be humbled, and whoever humbles himself will be exalted." (Matthew 23:11-12)
Humility: "Whoever humbles himself like this child is the greatest in the kingdom of heaven." (Matthew 18:3)
Perseverance: "And you will be hated by all for my name's sake. But the one who endures to the end will be saved." (Matthew 10:22)
Faith: "This, the first of his signs, Jesus did at Cana in Galilee, and manifested his glory. And his disciples believed in him" (John 2:11). And John 6:69, "We have believed, and have come to know, that you are the Holy One of God."
More teaching on disciples of Christ from Scripture
John 8:31-32, "So Jesus said to the Jews who had believed in him, 'If you abide in my word, you are truly my disciples, and you will know the truth, and the truth will set you free.'"
John 12:26, "If anyone serves me, he must follow me; and where I am, there will my servant be also. If anyone serves me, the Father will honor him."
Luke 9:23, "And he said to all, 'If anyone would come after me, let him deny himself and take up his cross daily and follow me.'"
1 Peter 2:21, "For to this you have been called, because Christ also suffered for you, leaving you an example, so that you might follow in his steps."
John 13:35, "By this all people will know that you are my disciples, if you have love for one another."
"If you are Christians, be consistent. Be Christians out and out; Christians every hour, in every part. Beware of halfhearted discipleship, of compromise with evil, of conformity to the world, of trying to serve two masters – to walk in two ways, the narrow and the broad, at once. It will not do. Halfhearted Christianity will only dishonor God, while it makes you miserable." – Horatius Bonar
Also see Is Jesus Our Brother? to learn more.
References:
[1] From The Sword of His Mouth by Robert C. Tannehill. p. 159.
[2] The Unwavering Resolve of Jonathan Edwards. p. 75.
[3] The Practice of Godliness by Jerry Bridges. p. 120.
Related Articles