The identity of the baby boy born in the humble town of Bethlehem to an unassuming young woman shocked the world. In that little boy, God became a man. He took on human flesh to save people from their sin.
Jesus, the son of Mary and Joseph, was also the Son of God, the long-awaited Messiah. This classic hymn asks the question What Child Is This? and yet it provides a biblical answer for the inquiry as well.
The incarnation is about God rescuing sinners, but there is more to the story. Who God sent to rescue sinners is the heart of Christmas.
God didn't pick a great leader to carry out the task, like Nehemiah. He didn't choose a courageous soldier, like Joshua. He didn't select a wise king, like Solomon. God didn't even pick an angel, like Michael or Gabriel. God came himself because only he could save sinners.
For more, please see Advent Hymns: 151 Christmas Songs
Lyrics to the Advent Hymn What Child Is This?
The lyrics of the hymn What Child Is This? invites worshipers to imagine the baby boy — who is the Creator of the universe (Col. 1:16) — asleep on Mary's lap. Angels worship the newborn who can't yet walk or talk.
Animals are nearby, which speaks to conditions that some would find less than ideal. While some will bring the baby gifts, it's the gift that the baby brings — salvation — that fills this birthday with holy meaning.
1 What Child is this, who, laid to rest,
On Mary's lap is sleeping?
Whom angels greet with anthems sweet,
While shepherds watch are keeping?
Chorus:
This, this is Christ, the King,
Whom shepherds guard and angels sing:
Haste, haste to bring Him laud,
The Babe, the Son of Mary!
2 Why lies He in such mean estate,
Where ox and ass are feeding?
Good Christian, fear: for sinners here
The silent Word is pleading.
3 So bring Him incense, gold, and myrrh,
Come, peasant, king to own Him.
The King of kings salvation brings;
Let loving hearts enthrone Him.
When celebrating the birth of Christ, Christians must not lose sight of why he was born. Pastor John MacArthur reminds us. "Here's a side to the Christmas story that isn't often told: Those soft little hands, fashioned by the Holy Spirit in Mary's womb, were made so that nails might be driven through them."
MacArthur continues: "Those baby feet, pink and unable to walk, would one day walk up a dusty hill to be nailed to a cross. That sweet infant's head with sparkling eyes and eager mouth was formed so that someday men might force a crown of thorns onto it. That tender body, warm and soft, wrapped in swaddling clothes, would one day be ripped open by a spear. Jesus was born to die."
Also see O Come O Come Emmanuel for more.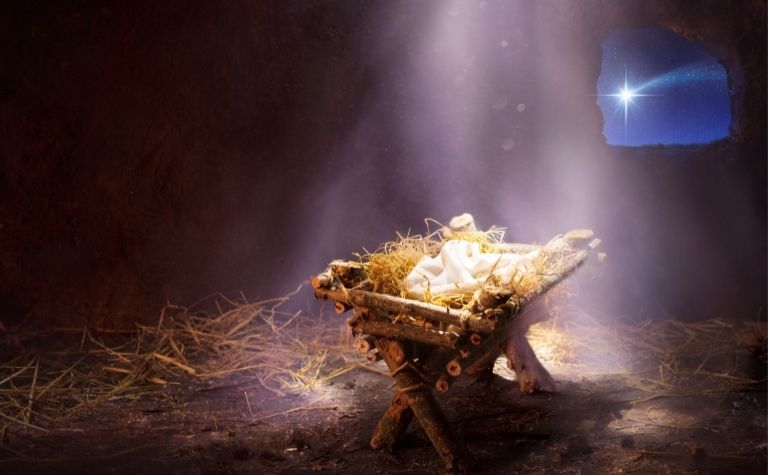 Story of What Child Is This?
Have you ever studied the words of Isaiah 9:6-7 (they begin, "For to us a child is born") and realized just how strange they are? At first glance, the grand titles and expectations seem absurd to place on a child.
It's a strange picture – a small child, hunched over like Atlas, a parliament building set on his shoulders, wearing a crown, perched on a throne, with a very troubled look on his face, as if to say, "What in the world am I doing here?"
And yet, this is exactly what these verses tell us to be true. Of course, there was no actual building, no real throne, and no crown but one of thorns. But the thought is still astounding – this child, this baby wrapped in swaddling clothes, would be the fulfillment of these promises.
He would be, and is, the Wonderful Counselor, Mighty God, Everlasting Father, Prince of Peace. It is this astonishing prophecy that we keep in mind when we ask the question, "What child is this?" (From hymnary.org)
Also see Joy to the World! for more.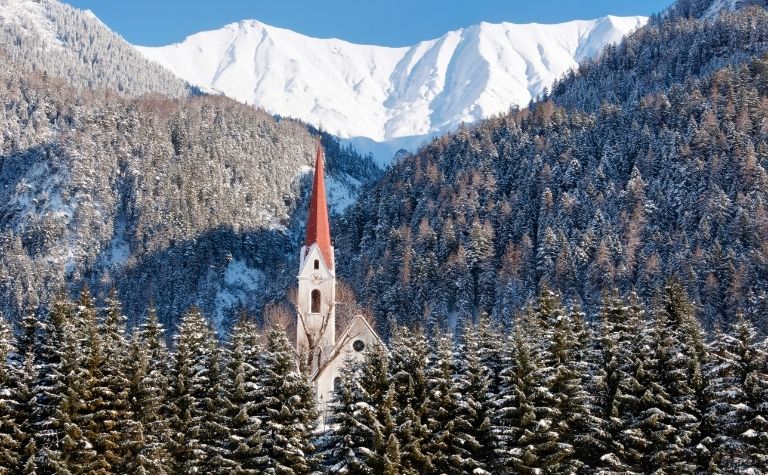 Advent: Meaning, Dates, and History
The word "Advent" comes from the Latin word Adventus, meaning a "coming" or "arrival." It describes the ecclesiastical season immediately before Christmas.
In the Western world, Advent Sunday, i.e. the first day of Advent, is the Sunday nearest to Saint Andrew's Day (i.e. Nov. 30). Four Sundays in Advent precede Christmas Day. In the East, Advent is longer, beginning in the middle of November.
Advent Sunday is traditionally the day on which the ecclesiastical year begins. The first clear references to the season in the West come from the latter half of the 6th century.
Advent is observed as a time or preparation for Christmas like Lent is for Easter.
Also see What Child is This? for more.
Bible verses related to the hymn for Advent
Matthew 2:1-2, "Now after Jesus was born in Bethlehem of Judea in the days of Herod the king, behold, wise men from the east came to Jerusalem, saying, "Where is he who has been born king of the Jews? For we saw his star when it rose and have come to worship him."
Luke 1:35, "And the angel answered her, 'The Holy Spirit will come upon you, and the power of the Most High will overshadow you; therefore the child to be born will be called holy— the Son of God.'"
Luke 1:66, "and all who heard them laid them up in their hearts, saying, 'What then will this child be?' For the hand of the Lord was with him."
Luke 2:7, "And she gave birth to her firstborn son and wrapped him in swaddling cloths and laid him in a manger, because there was no place for them in the inn."
John 1:1, "In the beginning was the Word, and the Word was with God, and the Word was God."
Philippians 2:6, "who, though he was in the form of God, did not count equality with God a thing to be grasped"
Hebrews 1:3, "He is the radiance of the glory of God and the exact imprint of his nature, and he upholds the universe by the word of his power. After making purification for sins, he sat down at the right hand of the Majesty on high"
Please see related articles below
Related Articles