Unfaithfulness in marriage is a serious offense against God and the guilty person's spouse. Adultery is a horrendous sin that destroys relationships, not only with a person's spouse, but also with their children, friends, and extended family. Given the far-reaching, negative effects of adultery on families and individuals, many people wonder if it's a sin that God will forgive.
God forgives adultery. Cheating on one's spouse is a significant sin, the aftermath of which can last a lifetime. Yet, by means of the cross of Jesus Christ, God offers mercy and grace to those who are sincerely repentant. However, forgiveness doesn't mean that all negative consequences are immediately erased.
What are some examples of the consequences of adultery? Why do some people doubt that God will forgive adultery? Is adultery the unforgivable sin? How does a guilty person receive God's forgiveness for adultery? Are there biblical examples of God forgiving people for adultery? Keep reading to learn the answers to these questions and others.
Why is adultery such a serious sin?
All sin is serious in the eyes of God (Rom. 3:23; 6:23) because all offenses against him are expressions of rebellion that negatively impact a person's relationship with him. However, not all sins have the same degree of consequences.
What is an example of the different degrees of consequences for sin? For example, sometimes children lie to their parents, and sometimes adults lie under oath in a court of law. While all lying is wrong (e.g. Prov. 12:22), certain expressions of it have the potential for a greater negative impact and consequences than others.
What are the consequences of adultery? Adultery is when a married person engages in sexual activity with someone other than their spouse, which is clearly prohibited in the Bible (e.g. Exod. 20:14). While it's sinful when a person looks at someone who isn't their spouse in a lustful manner (Matt. 5:28), physical sexual activity outside of marriage has greater immediate ramifications.
What are some examples of the consequences of adultery? Physically, consequences may include sexually transmitted diseases and pregnancy. Emotionally, the consequences often include depression and anxiety. The destruction that adultery causes to relationships is limitless, from spouses to children to extended family, friends, and coworkers.
"But I say to you that everyone who looks at a woman with lustful intent has already committed adultery with her in his heart." ~ Jesus in Matthew 5:28, ESV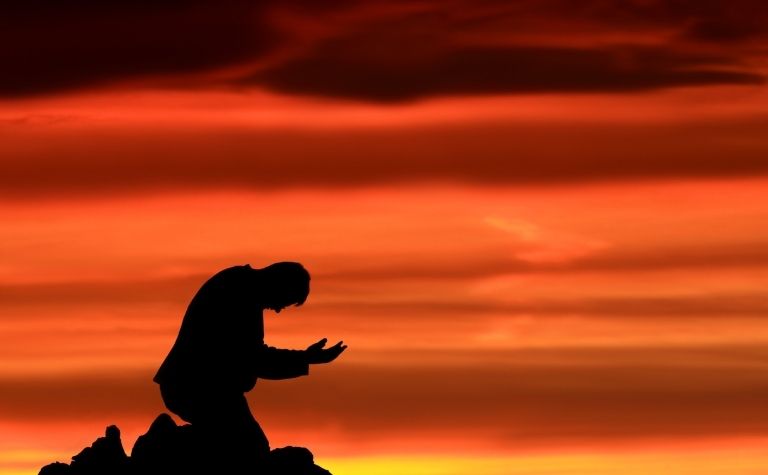 Why do some people doubt that God will forgive adultery?
God said that when a man and woman marry the two "become one flesh" (Gen. 2:24). Sexual intercourse is the only activity that married spouses are instructed to share with each other and not with anyone else. When that exclusivity is violated, important aspects of marriage like trust, respect, and love, are critically wounded and may never be regained.
Is adultery the unforgivable sin? Because adultery is a sin with such devastating consequences, some people wonder if it's the unforgivable sin that Jesus taught about in the Gospels (Matt. 12:31-32). However, adultery isn't the unforgivable sin. It's a terrible and destructive offense against God and others, but it's not unforgivable.
"Even adultery is not the unforgiveable sin. It is a terrible sin, but God forbid that there should be anyone who feels that he or she has sinned himself or herself outside the love of God or outside His kingdom because of adultery.

No; if you truly repent and realize the enormity of your sin and cast yourself upon the boundless love and mercy and grace of God, you can be forgiven and I assure you of pardon. But hear the words of our blessed Lord: 'Go and sin no more.'" ~ Pastor and theologian Martyn Lloyd-Jones
Adultery shatters the union of marriage and can ruin the lives of individuals and families. But by means of the cross of Christ, God is able to forgive the offense and extends his mercy and grace to those that are guilty of the sin.
How does a person receive God's forgiveness for adultery?
Confession: Forgiveness starts with confession. Confession means to acknowledge the sin to God and admit that it was wrong. 1 John 1:9 reads, "If we confess our sins, he is faithful and just to forgive us our sins and to cleanse us from all unrighteousness." David experienced God's forgiveness when he repented of sin: "I acknowledged my sin to you, and I did not cover my iniquity; I said, 'I will confess my transgressions to the LORD,' and you forgave the iniquity of my sin" (Psa. 32:5)
Repent: To "repent" means to turn away from the behavior. With regard to adultery, it means ending the affair and severing the relationship in its entirety. It often includes the guilty person removing themselves from certain environments and acquiring transparent and strong accountability from a pastor, minister, or other church leader.
Healing: Healing may involve many aspects. After a guilty person confesses and repents to God, they must do the same with their spouse and perhaps others that the sin hurt. Healing also means committing to deal with the consequences of their sin in a holy and biblical way. It may take years to earn back trust or to work through the aftermath in counseling. A sincerely repentant person commits to the work of healing.
2 Biblical Examples of God forgiving adultery
The Woman Caught In Adultery: John 8:3-11 reads, "The scribes and the Pharisees brought a woman who had been caught in adultery, and placing her in the midst 4 they said to him, "Teacher, this woman has been caught in the act of adultery. 5 Now in the Law, Moses commanded us to stone such women. So what do you say?"
6 This they said to test him, that they might have some charge to bring against him. Jesus bent down and wrote with his finger on the ground. 7 And as they continued to ask him, he stood up and said to them, "Let him who is without sin among you be the first to throw a stone at her." 8 And once more he bent down and wrote on the ground.
9 But when they heard it, they went away one by one, beginning with the older ones, and Jesus was left alone with the woman standing before him. 10 Jesus stood up and said to her, "Woman, where are they? Has no one condemned you?" 11 She said, "No one, Lord." And Jesus said, "Neither do I condemn you; go, and from now on sin no more."
David's Adultery With Bathsheba: Psalm 51:1-2 reads, "Have mercy on me, O God, according to your steadfast love; according to your abundant mercy blot out my transgressions. Wash me thoroughly from my iniquity, and cleanse me from my sin!"
"For I know my transgressions, and my sin is ever before me. 4 Against you, you only, have I sinned and done what is evil in your sight, so that you may be justified in your words and blameless in your judgment. 5 Behold, I was brought forth in iniquity, and in sin did my mother conceive me. 6 Behold, you delight in truth in the inward being, and you teach me wisdom in the secret heart." (v. 4-6)
"Create in me a clean heart, O God, and renew a right spirit within me. 11 Cast me not away from your presence, and take not your Holy Spirit from me. 12 Restore to me the joy of your salvation, and uphold me with a willing spirit." (v. 10-12)
"The sacrifices of God are a broken spirit; a broken and contrite heart, O God, you will not despise." (v. 17)
5 Bible verses about adultery
Hebres 13:4, "Let marriage be held in honor among all, and let the marriage bed be undefiled, for God will judge the sexually immoral and adulterous."
Exodus 20:14, "You shall not commit adultery."
Proverbs 6:32, "He who commits adultery lacks sense; he who does it destroys himself."
Matthew 19:9, "And I say to you: whoever divorces his wife, except for sexual immorality, and marries another, commits adultery."
Matthew 5:27-28, "You have heard that it was said, 'You shall not commit adultery.' But I say to you that everyone who looks at a woman with lustful intent has already committed adultery with her in his heart."
5 Bible verses about forgiveness
Ephesians 4:32, "Be kind to one another, tenderhearted, forgiving one another, as God in Christ forgave you."
Mark 11:25, "And whenever you stand praying, forgive, if you have anything against anyone, so that your Father also who is in heaven may forgive you your trespasses."
1 John 1:9, "If we confess our sins, he is faithful and just to forgive us our sins and to cleanse us from all unrighteousness."
Matthew 6:15, "But if you do not forgive others their trespasses, neither will your Father forgive your trespasses."
Matthew 18:21-22, "Then Peter came up and said to him, 'Lord, how often will my brother sin against me, and I forgive him? As many as seven times?' Jesus said to him, "I do not say to you seven times, but seventy times seven."
Recent Posts