Baptism is a meaningful ceremony in the life of a Christian. The water in which a person is immersed represents death, and being lifted out depicts new life (Rom. 6:4). In the early church, baptism was associated with repenting of sin and becoming a follower of Jesus (Acts 2:37-41). Because of what baptism means for Christians, many people want to know if it has the same meaning for Jesus.
Jesus said he wanted John the Baptist to baptize him because it was the right thing to do to fulfill all righteousness. He meant that getting baptized was morally correct according to Scripture, even though he didn't need to repent of sin. It also served to endorse John the Baptist's ministry.
How old was Jesus when he was baptized? Why was John reluctant to perform the ceremony? Why was Jesus baptized if he never sinned? Keep reading to learn the answers to these questions and others.
Also, see Why Did Jesus Curse the Fig Tree? to learn more.
Jesus Convinces John to Baptize Him
Jesus' baptism occurred at the beginning of his public ministry when he was about 30 years old (Luke 3:23). It is the starting point for three years of ministry, culminating in his crucifixion and resurrection.
Before he ever preached sermons, healed the sick, exorcised demons, forgave sin, comforted the mourning, received worship, and confronted civil and religious authorities, Jesus was baptized.
In the scene, Jesus approached his cousin, John the Baptist, requesting to be baptized. John reacted with a mild protest, saying Jesus should baptize him before agreeing to immerse his cousin into the waters of the Jordan River (Matt. 3:13-15). John knew he was unworthy, but he decided to obey Jesus anyway.
Jesus was sinless
The reason Bible readers wonder about why Jesus was baptized is that they know that he never sinned. He never committed a transgression of commission or omission against God. Moreover, there are New Testament passages that explicitly state he never sinned. For example,
Hebrews 4:15 reads, "For we do not have a high priest who is unable to sympathize with our weaknesses, but one who in every respect has been tempted as we are, yet without sin" (ESV).
2 Corinthians 5:21, "For our sake he made him to be sin who knew no sin, so that in him we might become the righteousness of God."
So if baptism partly reflects sin and death (Rom. 6:4) and accompanies repentance for transgression against God (Acts 2:37-41), why did Jesus insist that John baptize him?
Carrying out all God requires
When John asks, "I need to be baptized by you, and do you come to me?" Jesus answered, "Let it be so now, for thus it is fitting for us to fulfill all righteousness" (Matt. 3:14-15, ESV). Modern Bible translations render the sentence similarly, except for one.
The NLT attempts to craft the sentence according to what its translators believe Jesus means by the phrase and not what the Greek literally says. It's up to the reader to decide if they are comfortable with an imprecise rendering of the Greek text and if the translators' paraphrase reflects Jesus' answer.
| | |
| --- | --- |
| NIV | Let it be so now; it is proper for us to do this to fulfill all righteousness. |
| NLT | It should be done, for we must carry out all that God requires. |
| KJV | Suffer it to be so now: for thus it becometh us to fulfil all righteousness. |
| NKJV | Permit it to be so now, for thus it is fitting for us to fulfill all righteousness. |
| NASB | Permit it at this time; for in this way it is fitting for us to fulfill all righteousness. |
Though modern Bible readers may find Jesus' answer confusing, he persuades John to yield to his cousin's request. What did John understand that modern readers often don't?
Also, see Who Did Jesus Raise from the Dead? to learn more.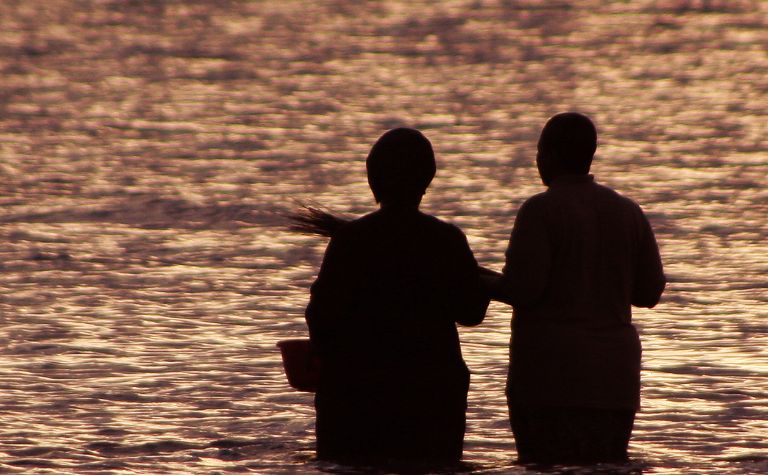 To Fulfill All Righteousness: What Does It Mean?
First, it's important to recognize what Jesus doesn't say to John. He never says or implies that he is a sinner. Jesus' self-understanding about his righteousness is consistent with what the writers of the New Testament teach about it. Whatever the reason for Jesus' baptism, it's not because he needs to repent.
Second, even scholars of the Gospels admit that Jesus' answer is vague and can seem ambiguous to Bible readers. Nevertheless, his answer is true even if readers don't understand it at first. As stated above, it's noteworthy that John understood Jesus' answer enough to know he needed to obey.
Jesus is obeying God
Like John is obedient to Jesus in baptizing him, Jesus is obedient to the Father in having John baptize him. Having John baptize him is also Jesus' way of affirming John's ministry.
Matthew scholar Craig Blomberg writes, "'To fulfill all righteousness' means to complete everything that forms part of a relationship of obedience to God. In so doing, Jesus identifies with and endorses John's ministry as divinely ordained and his message as one to be heeded." [1]
Jesus is fulfilling Scripture
Jesus' baptism also serves to identify him with those who need baptism because they need to repent of sin, even though he didn't. In this manner, Jesus fulfills Isaiah's prophecy that the Messiah would be "numbered with the transgressors" (Isa. 53:12).
Matthew scholar Grant Osborne adds, "Jesus' action is a moral conduct that obeys God's will, and so Jesus is fulfilling Scripture by doing it God's way. In short, he 'fills to the full' the 'right' requirements of God in the OT pattern and prediction about the Messiah."
Osborne continues, "He does not need to repent, but by submitting to baptism Jesus begins his messianic work by identifying with the human need and providing the means by which it can be accomplished." [2]
Also, see How Many Brothers Did Jesus Have? to learn more.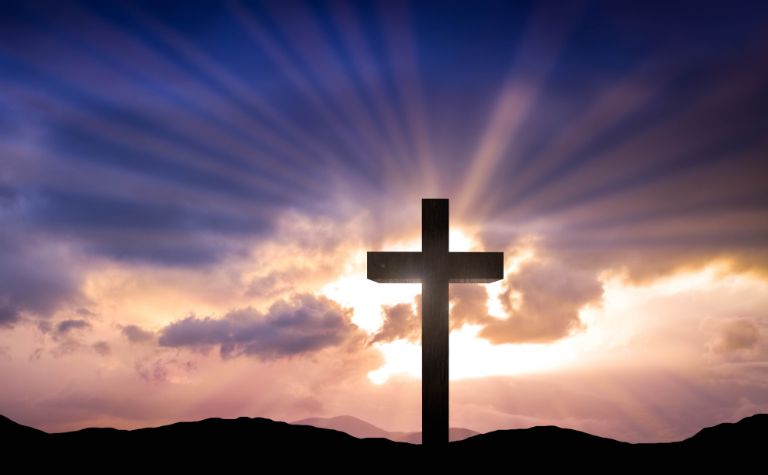 The Father Is Pleased With Jesus' Baptism
After Jesus arises out of the water, his Father endorses his baptism and ministry, looking favorably on his obedience. In the scene, all three members of the Trinity are present. The Son is in the water with John; the Holy Spirit is descending upon him like a dove; and the Father is speaking his approval from heaven.
Matthew 3:16-17 reads, "And when Jesus was baptized, immediately he went up from the water, and behold, the heavens were opened to him, and he saw the Spirit of God descending like a dove and coming to rest on him; and behold, a voice from heaven said, 'This is my beloved Son,d with whom I am well pleased'" (ESV).
Theologian Darrell Bock explains that Jesus' baptism "serves as a call by God for Jesus to begin his ministry, showing that Jesus is connected to God and responsive to God's direction." [3]
Also, see How Old Was Jesus When He Was Baptized? to learn more.
References:
[1] Matthew by Craig Blomberg. NAC. p. 81.
[2] Matthew by Grant Osborne. ZECNT. p. 124.
[3] Jesus According to Scripture by Darrell Bock. p. 157.
Related Questions