Life is hard and sometimes suffering can lead people to question God's existence, goodness, and character. When a person's health, finances, relationships — or another important aspect of life — experience loss or hardship, it may cause them to wonder if God is punishing them. They may even doubt that God loves them.
God doesn't hate people who are suffering. He loves people. It's God's nature to love men, women, and children of all races, cultures, and social standings. He sent his son, Jesus Christ, into the world to seek and save the lost and redeem their suffering because he loved them.
Why do people sometimes think God hates them? Does God love everyone? If God doesn't hate people, how can all the suffering and hardship in the world be explained? Keep reading to learn the answers to these questions and others.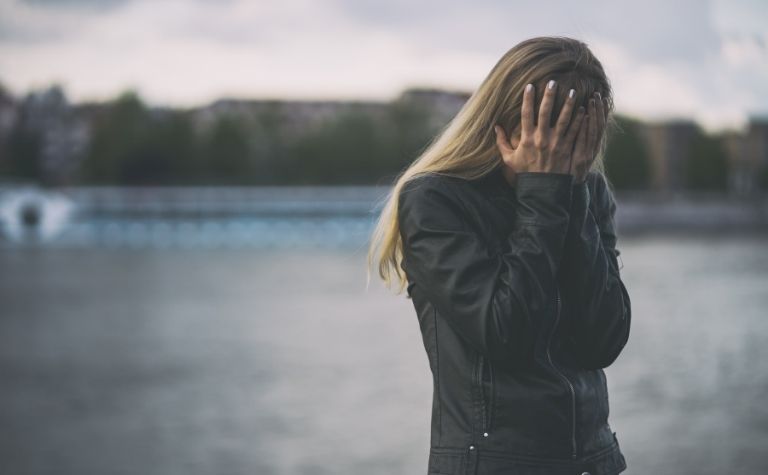 Why do people sometimes think God hates them?
When life is hard, many people wonder why God doesn't do more to help them if he is truly powerful, good, and loving. Men, women, and even children may wonder if God is angry with them or doesn't like them. Some even believe that God hates them.
What does it mean to live in a fallen world? Sometimes in life, when things get hard, many people have a thought like, "Life isn't supposed to be this way. I'm not supposed to get sick. She isn't supposed to be laid off. He isn't supposed to suffer like that." Examples are plentiful. The reason such tragedies occur at all, regardless of who is to blame (more on that below), is because people live in a fallen world.
Living in a "fallen world" refers to the Bible's teaching that sin has infected the world and many aspects of life aren't what God intended them to be.
"God loves each one of us as if there were only one of us to love." ~ Saint Augustine
Why did God allow sin to come into the world in the first place? God gave people free will. Many believe that without free will people would just be robots and never genuinely choose to love, obey, sacrifice, or willingly exhibit other virtues. Free will enables people to choose God without being forced, yet it also enables them to not choose God, sin, and suffer its consequences.
Suffering may be the direct result of a sin that a person committed or the consequence of a sin committed against them.
Do people suffer as a result of their own sin? Sometimes. A person's choices have consequences, for good and bad, and sometimes suffering is the outcome. The Bible teaches that all people sin (Rom. 3:23). Everyone makes mistakes. God is willing and able to forgive people's sins because of the death and resurrection of Christ. 1 John 1:9 says, "If we confess our sins, he is faithful and just to forgive us our sins and to cleanse us from all unrighteousness." (ESV)
Yet even though God forgives, people may still face consequences for their decisions.
"God's unfailing love for us is an objective fact affirmed over and over in the Scriptures. It is true whether we believe it or not. Our doubts do not destroy God's love, nor does our faith create it. It originates in the very nature of God, who is love, and it flows to us through our union with His beloved Son." ~ Jerry Bridges
Do people sometimes suffer as a result of other people's sins? Sometimes. A child can suffer as a result of a parent's sin. A citizen can suffer as the result of a government's sin. An employee can suffer as the result of a business owner's sin. When people suffer as a result of their own sin, many people are more likely to find it just. However, when people suffer as the result of another person's sin, people are more likely to believe it's not fair. Nevertheless, this is one of the unfortunate outcomes of living in a fallen world.
What about suffering that isn't the result of a person's choices? Natural disasters and certain physical afflictions aren't the direct results of anyone's choice, so how does the Bible explain this type of suffering? When sin came into the world through the disobedience of Adam and Eve, it not only spread to every person but to all of God's creation (Rom. 8:19-21). Even animals suffer the consequences of people's rebellion against God.
Do believers and non-believers suffer? Yes. Those who profess Christ and those who don't both live in a fallen world. However, those who do their best to follow Christ and obey the Bible's teachings won't directly suffer the consequences due to disobedience if they are consistently choosing holiness, righteousness, and Christ-like living. Some suffering is surely the result of people being distant from God through disbelief and way of life.
"While God is not pleased with my sin and may discipline me in order to turn me from destructive paths and practices, His love for me does not diminish in any degree. He gave himself for my sins in their entirety, so that I might have His love in its entirety… Accepting this reality of God's unchanging regard is necessary for us to make progress in the Christian life." ~ Bryan Chapell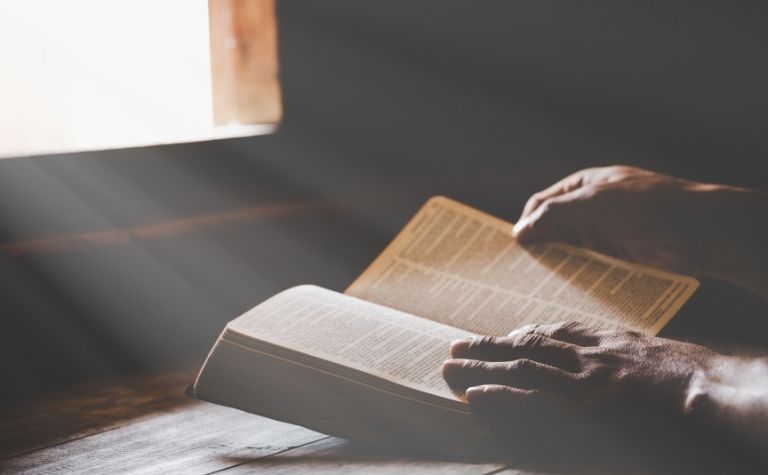 What is the solution to all suffering?
Jesus Christ. The death of Christ enables the redemption of all suffering. The result isn't necessarily that all suffering is reversed or erased. Yet God is able to bring good from the suffering in this life (e.g. Gen. 50:20) and ensure that all ends well for believers in the next life (e.g. Romans 8:28).
Genesis 50:20, "As for you, you meant evil against me, but God meant it for good, to bring it about that many people should be kept alive, as they are today." (ESV)
Romans 8:28, "And we know that for those who love God all things work together for good, for those who are called according to his purpose." (ESV)
"If we want proof of God's love for us, then we must look first at the Cross where God offered up His Son as a sacrifice for our sins. Calvary is the one objective, absolute, irrefutable proof of God's love for us." ~ Jerry Bridges
Does God love or hate everyone? The Bible teaches that God loves all people and sent his son to die for their sins. John 3:16 reads, "For God so loved the world, that he gave his only Son, that whoever believes in him should not perish but have eternal life" (ESV). If God hated people, he wouldn't have sent his only son to seek and save them.
Bible verses about God's love for people
Psalm 86:15, "But you, O Lord, are a God merciful and gracious, slow to anger and abounding in steadfast love and faithfulness."
Psalm 103:8, "The Lord is merciful and gracious, slow to anger and abounding in steadfast love."
Jeremiah 31:3, "The Lord appeared to him from far away. I have loved you with an everlasting love; therefore I have continued my faithfulness to you."
Lamentations 3:22-23, "The steadfast love of the Lord never ceases; his mercies never come to an end; they are new every morning; great is your faithfulness."
Romans 5:8, "But God shows his love for us in that while we were still sinners, Christ died for us."
Romans 8:35-39, "Who shall separate us from the love of Christ? Shall tribulation, or distress, or persecution, or famine, or nakedness, or danger, or sword? As it is written, "For your sake we are being killed all the day long; we are regarded as sheep to be slaughtered." No, in all these things we are more than conquerors through him who loved us. For I am sure that neither death nor life, nor angels nor rulers, nor things present nor things to come, nor powers, nor height nor depth, nor anything else in all creation, will be able to separate us from the love of God in Christ Jesus our Lord."
Galatians 2:20, "I have been crucified with Christ. It is no longer I who live, but Christ who lives in me. And the life I now live in the flesh I live by faith in the Son of God, who loved me and gave himself for me."
Ephesians 2:4-5, "But God, being rich in mercy, because of the great love with which he loved us, even when we were dead in our trespasses, made us alive together with Christ—by grace you have been saved—"
1 John 4:16, "So we have come to know and to believe the love that God has for us. God is love, and whoever abides in love abides in God, and God abides in him." (ESV) 
"We mistakenly look for tokens of God's love in happiness. We should instead look for them in His faithful and persistent work to conform us to Christ." ~ Jerry Bridges
Recent Posts