Feelings are an essential part of being human. Likewise, emotions are a necessary aspect of life. The Bible indicates that Christians experienced different feelings when they engaged with God in a faith-based relationship. But what should Christians anticipate today? Do feelings accompany every spiritual experience or just some? Moreover, what does the Holy Spirit feel like?
Feelings and emotions don't always accompany the presence and work of the Holy Spirit. Yet, his ministry in a person's life produces joy, peace, and comfort, sometimes including emotional responses. It's important to remember that not feeling the Spirit doesn't mean he isn't real or active.
What is the blessing of feeling God through the Holy Spirit? What cautions should Christians be aware of when attempting to feel the Holy Spirit? What are some examples in the Bible of the Spirit producing emotional responses in people? Keep reading to learn the answers to these questions and others.
Also see What Is Blasphemy Against the Holy Spirit? to learn more.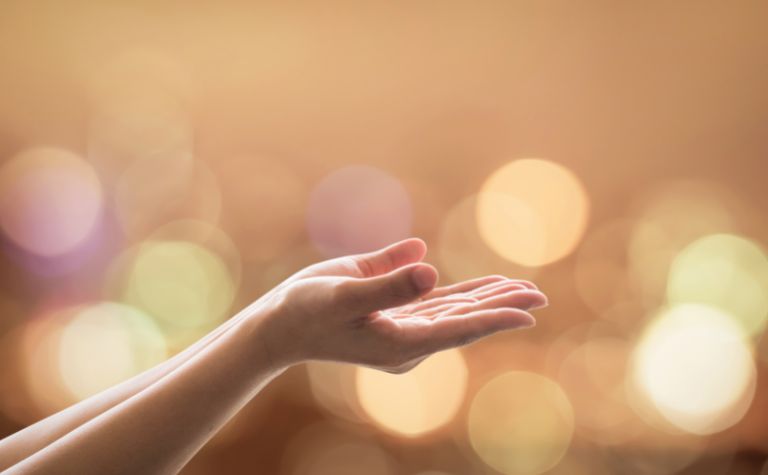 Feeling the Holy Spirit: Blessing and Awareness
There are similarities between how people experience feelings in relation to the Holy Spirit and how they experience them in human relationships. For example, sometimes, a person's love for their family and friends consists of strong emotions. However, at other times, while their commitment to their loved ones is as secure as ever, their overall mood is more restrained and less emotional.
Many people have similar emotional experiences with the Holy Spirit. At times, what Christians feel is genuine and powerful. At other times, their emotions are more subdued. It's important to understand that even when their mood is normal, the Spirit is no less real or active in their lives. Therefore, feelings are a part of a person's relationship with God, but they don't define it.
What is the blessing of feeling the Holy Spirit? Because sin has permeated every aspect of a person (Rom. 3:23; Gen. 6:5), God wants to sanctify every part of them (1 Thess. 5:23). God created feelings, cares about them, and desires to make them holy and give glory him just like every other part of a person. Feelings are a God-given part of the human experience that God wants to redeem.
What should Christians be cautious about? Sometimes believers mistakenly think that they haven't experienced God in a church service or prayer time unless it elicits a strong emotional response from them. This expectation is unbiblical. Unfortunately, it can easily lead to Christians chasing certain feelings and emotions that are little more than flighty "highs" rather than genuine experiences.
Additionally, God sometimes desires his children to do something they "don't feel like" doing. If Christians overvalue their feelings, they may never do what they "don't feel like" doing, even though they should. Sometimes, believers may not feel like reading the Bible, but they should. Or, they may not feel like resisting sin, but they should. They may not feel like going to church, but they should.
Also see the meaning of Where the Spirit of the Lord, There Is Freedom.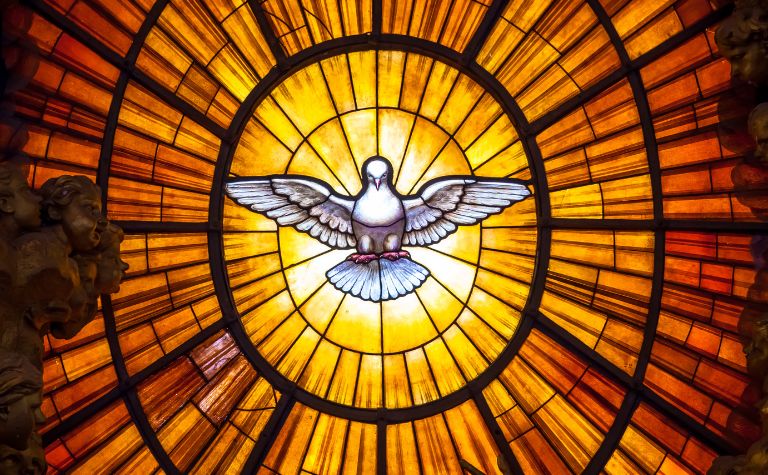 What the Bible says about feeling the Holy Spirit
Many verses in the Bible describe feelings as a result of the Holy Spirit's presence and work in the lives of Christians. However, in most cases, the feeling isn't the purpose of the Spirit's activity but is one of the outcomes of it.
The Holy Spirit comforts people
Jesus said the Holy Spirit would comfort people. John 15:26 reads, "But when the Comforter is come, whom I will send unto you from the Father, even the Spirit of truth, which proceedeth from the Father, he shall testify of me" (KJV). Other translations render the Greek name (parakletos) for the Spirit as "Advocate" (NIV, NLT) or "Helper" (ESV, NASB).
2 Corinthians 7:6 is an example of where the Greek word parakletos results in someone feeling something. In the verse, Paul says God comforted him through Titus. "But God, who comforts the downcast, comforted us by the coming of Titus" (ESV). Paul's description of "downcast" (NLT: "discouraged"; NASB: "depressed") is a feeling or emotion. God's response of "comforted" is also a feeling or emotion.
The Holy Spirit convicts people
Jesus said that the Holy Spirit would convict people of sin. John 16:8 reads, "And when he comes, he will convict the world concerning sin and righteousness and judgment" (ESV). The word "convict" comes from the Greek word elegcho, which means to expose or reprove. Conviction includes mental awareness of wrongdoing, yet feelings often accompany it (e.g. Luke 5:8).
Sometimes knowing that one is morally or legally guilty can make one feel guilty. The feelings alone determine whether they broke a moral or legal code. The fact is, they are guilty no matter what they feel. However, sometimes, feelings of guilt, like sadness, remorse, and unhappiness, accompany awareness of misconduct. Confession of sin cleanses a person of guilty feelings (cf. 1 John 1:9).
Psalm 32 records several feelings David had as a result of his sin and God's forgiveness. To begin, David writes, "Blessed is the one whose transgression is forgiven, whose sin is covered" (v. 1, ESV). The Hebrew word translated "blessed" (ehsher) has an emotional aspect to it. Readers can see this in the NLT's translation of the verse: "Oh, what joy for those whose disobedience is forgiven, whose sin is put out of sight!"
David wrote that his sin resulted in "groaning all day long" (v. 3) before he confessed and received God's forgiveness (v. 5). The conclusion of Psalm 32 describes more than feelings. Yet, it includes them, too: "Many are the sorrows of the wicked, but steadfast love surrounds the one who trusts in the LORD. Be glad in the LORD, and rejoice, O righteous, and shout for joy, all you upright in heart!" (v. 10-11).
The Holy Spirit gives joy to Christians
Feelings and emotions aren't the sole indicators of joyfulness. According to the Bible, joy is more than a feeling or emotion; it can also include them. Acts 13:52 and 1 Thessalonians 1:6 are two examples of this.
Acts 13:52 reads, "And the disciples were filled with joy and with the Holy Spirit."
1 Thessalonians 1:6 reads, "And the disciples were filled with joy and with the Holy Spirit."
Also see How Do You Know If You Have Blasphemed the Holy Spirit? to learn more.
Other Possible Examples of Feeling the Holy Spirit
Readers are encouraged to study the verses below, discerning whether they describe feelings alone or a deeper reality, which sometimes includes feelings.
Strength: Ephesians 3:16 reads, "that according to the riches of his glory he may grant you to be strengthened with power through his Spirit in your inner being"
Freedom: 2 Corinthians 3:17 reads, "Now the Lord is the Spirit, and where the Spirit of the Lord is, there is freedom."
Hope: Romans 5:5 reads, "and hope does not put us to shame, because God's love has been poured into our hearts through the Holy Spirit who has been given to us."
Peace: Romans 14:17 reads, "For the kingdom of God is not a matter of eating and drinking but of righteousness and peace and joy in the Holy Spirit."
Longing: Romans 8:23 reads, "And not only the creation, but we ourselves, who have the firstfruits of the Spirit, groan inwardly as we wait eagerly for adoption as sons, the redemption of our bodies."
The fruit of the Holy Spirit also includes some feelings: Galatians 5:22-23 reads, "But the fruit of the Spirit is love, joy, peace, patience, kindness, goodness, faithfulness, gentleness, self-control; against such things there is no law. And those who belong to Christ Jesus have crucified the flesh with its passions and desires."
Also see How To Be Filled With the Holy Spirit to learn more.
References:
[1] Source
[2] Source
Related Questions