Charles Wesley's hymn about the Messiah's arrival has become an Advent favorite. Come, Thou Long-Expected Jesus is filled with truth that comes directly from the Bible.
The hymn not only alludes to the arrival of Jesus Christ to Mary in Bethlehem but reflects on his identity and the salvation he offers sinners.
The theme of Come, Thou Long-Expected Jesus is all the amazing results of the incarnation. The birth of the baby boy in Bethlehem isn't just an interesting and unusual moment in history.
Rather, his birth impacts people's lives still today, unlike anything else. It may have been difficult for the world to patiently wait for Jesus' arrival, yet the hymn reminds worshipers that it was worth the wait.
Also see Advent Hymns: 151 Christmas Songs to learn more.
Lyrics to the Advent Hymn Come, Thou Long-Expected Jesus
Worshipers expect the hymns of Charles Wesley to be rich in biblical imagery and reflect biblical theology, and Come, Thou Long-Expected Jesus doesn't disappoint.
Jesus is the hope, desire, and longing of God's sons and daughters. He is also their Deliverer, King, and Ruler. The lyrics of this Advent favorite are a Bible study unto itself and remind worshipers that Jesus was worth the wait.
1. Come, thou long-expected Jesus,
born to set thy people free;
from our fears and sins release us,
let us find our rest in thee.
Israel's strength and consolation,
hope of all the earth thou art;
dear desire of every nation,
joy of every longing heart.
2. Born thy people to deliver,
born a child and yet a King,
born to reign in us forever,
now thy gracious kingdom bring.
By thine own eternal spirit
rule in all our hearts alone;
by thine all sufficient merit,
raise us to thy glorious throne.
Corrie Ten Boom writes, "Who can add to Christmas? The perfect motive is that God so loved the world. The perfect gift is that He gave His only Son. The only requirement is to believe in Him. The reward of faith is that you shall have everlasting life."
Also see The First Noel to learn more.
Story of Come, Thou Long-Expected Jesus
In one of his many "Coop's Columns" on the Calvin Institute of Christian Worship website, former Calvin College chaplain, Dale Cooper, recalls a moment in which he was travelling home to his young family after spending the summer in Geneva.
He was calling his wife from Chicago's O'Hare airport to arrange his pick-up in Grand Rapids, when his then four-year-old son asked for the phone. Cooper writes, "His only words to me— a sigh, really: 'Daddy, when am I going to be where you are?'" (Cooper, "Coop's Column – Spirit at Work: Guarantor").
It is this sigh of longing that we express when we sing the words of Charles Wesley's beautiful Advent hymn, "Come, Thou Long Expected Jesus." For though we know that Christ goes with us and before us every day, we long for the day when we are with Him in all of the fullness and glory He will bring.
We long for the day when we are with Him in a New Heaven and New Earth, when all things are made new. And just as a four-year-old crawls into his father's arms after an extended absence, so too we long for the day when we will be at rest in Christ, enfolded in the embrace of our Savior. (From hymnary.org)
Also see Hark! The Herald Angels Sing to learn more.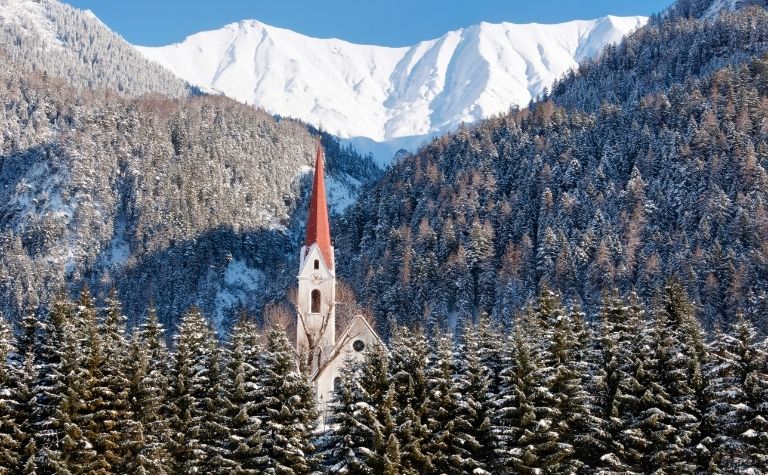 Advent: Meaning, Dates, and History
The word "Advent" comes from the Latin word Adventus, meaning a "coming" or "arrival." It describes the ecclesiastical season immediately before Christmas.
In the Western world, Advent Sunday, i.e. the first day of Advent, is the Sunday nearest to Saint Andrew's Day (i.e. Nov. 30). Four Sundays in Advent precede Christmas Day. In the East, Advent is longer, beginning in the middle of November.
Advent Sunday is traditionally the day on which the ecclesiastical year begins. The first clear references to the season in the West come from the latter half of the 6th century.
Advent is observed as a time or preparation for Christmas like Lent is for Easter.
Also see Angels We Have Heard On High to learn more.
Bible verses related to the hymn for Advent
Matthew 1:18, "Now the birth of Jesus Christ took place in this way. When his mother Mary had been betrothed to Joseph, before they came together she was found to be with child from the Holy Spirit.'
Matthew 2:1, "Now after Jesus was born in Bethlehem of Judea in the days of Herod the king, behold, wise men from the east came to Jerusalem"
Matthew 12:21, "and in his name the Gentiles will hope"
Luke 2:7, "And she gave birth to her firstborn son and wrapped him in swaddling cloths and laid him in a manger, because there was no place for them in the inn."
John 1:1, "In the beginning was the Word, and the Word was with God, and the Word was God."
Galatians 4:4, "But when the fullness of time had come, God sent forth his Son, born of woman, born under the law"
Hebrews 1:3, "He is the radiance of the glory of God and the exact imprint of his nature, and he upholds the universe by the word of his power. After making purification for sins, he sat down at the right hand of the Majesty on high"
Please see related articles below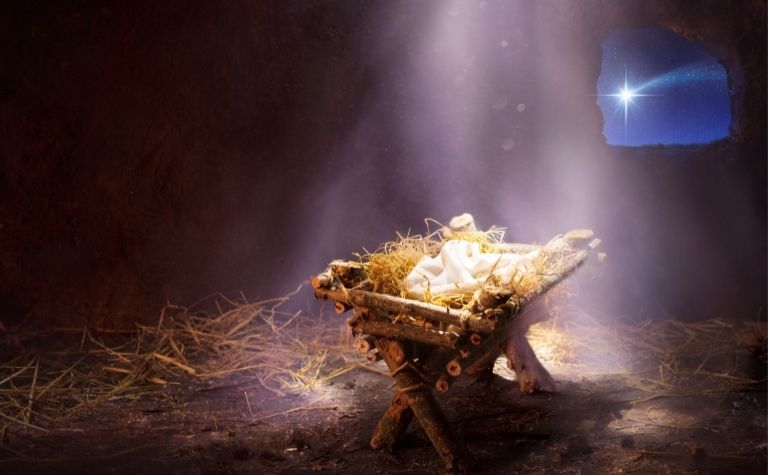 Related Articles